Welcome!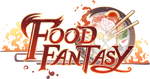 Embark on a journey with your Food Soul companions as you take on the world!
Be sure to follow us for the latest news, guides & updates!
The Food Fantasy Wiki is a community project, so feel free to make contributions! Do remember to also read our edit policy!

Food Fantasy (食之契约, shí zhī qì yuē) is a RPG adventure management game featuring personified food. Originally released in Chinese by Funtoy Games on December 22, 2017, it has since been localized into Japanese and Korean, as well as having two separate multilingual versions with English support.
---
This Wiki's primary focus is the version released by ELEX Wireless on July 20, 2018.
If you are playing Food Fantasy: New Journey released by Fundoll Global, some pages may not be relevant.
What's New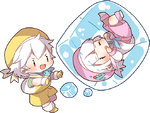 All Servers
World
Gameplay


Misc.
Other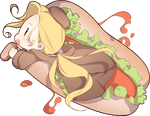 Media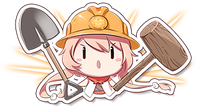 Wiki Editing