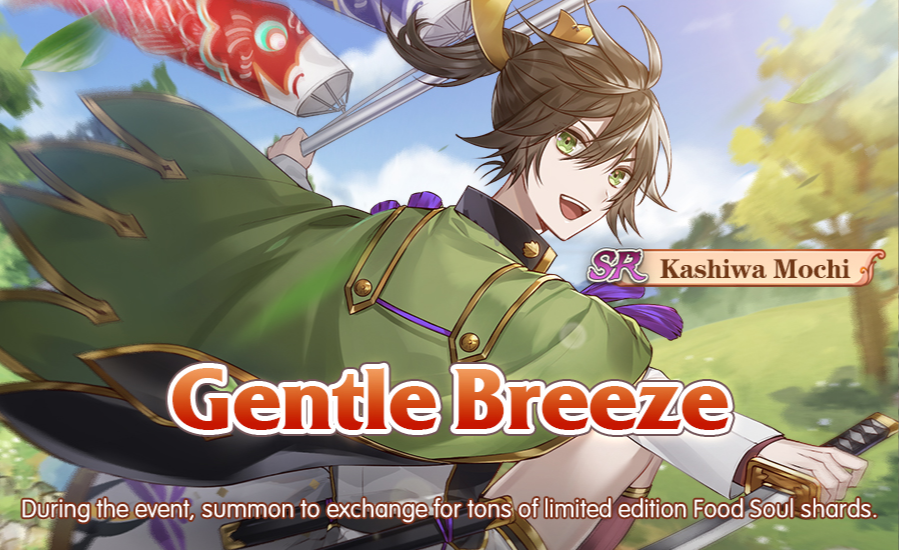 January 20, 2020 - Feburary 3, 2020
Event Rules
During the event, each time you do a summoning in the Summon page, you will get a Little Windmill*1.
Exchange it in the event page for SR Food Soul - Kashiwa Mochi shards and lots of supplies.
After the event ends, unused Little Windmills will no longer be exchangeable for items, so use them quickly!
Rewards
| Little Windmill | Rewards | Max. Amt |
| --- | --- | --- |
| | | 300 |
| | | 20 |
| | | 5 |
| | | 4 |
| | | 20 |
| | | 10 |
| | | 4 |
| | | 4 |
| | | 1 |