A list of all official illustrations of Food Fantasy that aren't basic character art. Includes start screen images, loading screens and promotional images.
All loading screen flavor text have been translated from the CG collection feature in the CN server by discord user cyn#1598.
Start Screens
Normal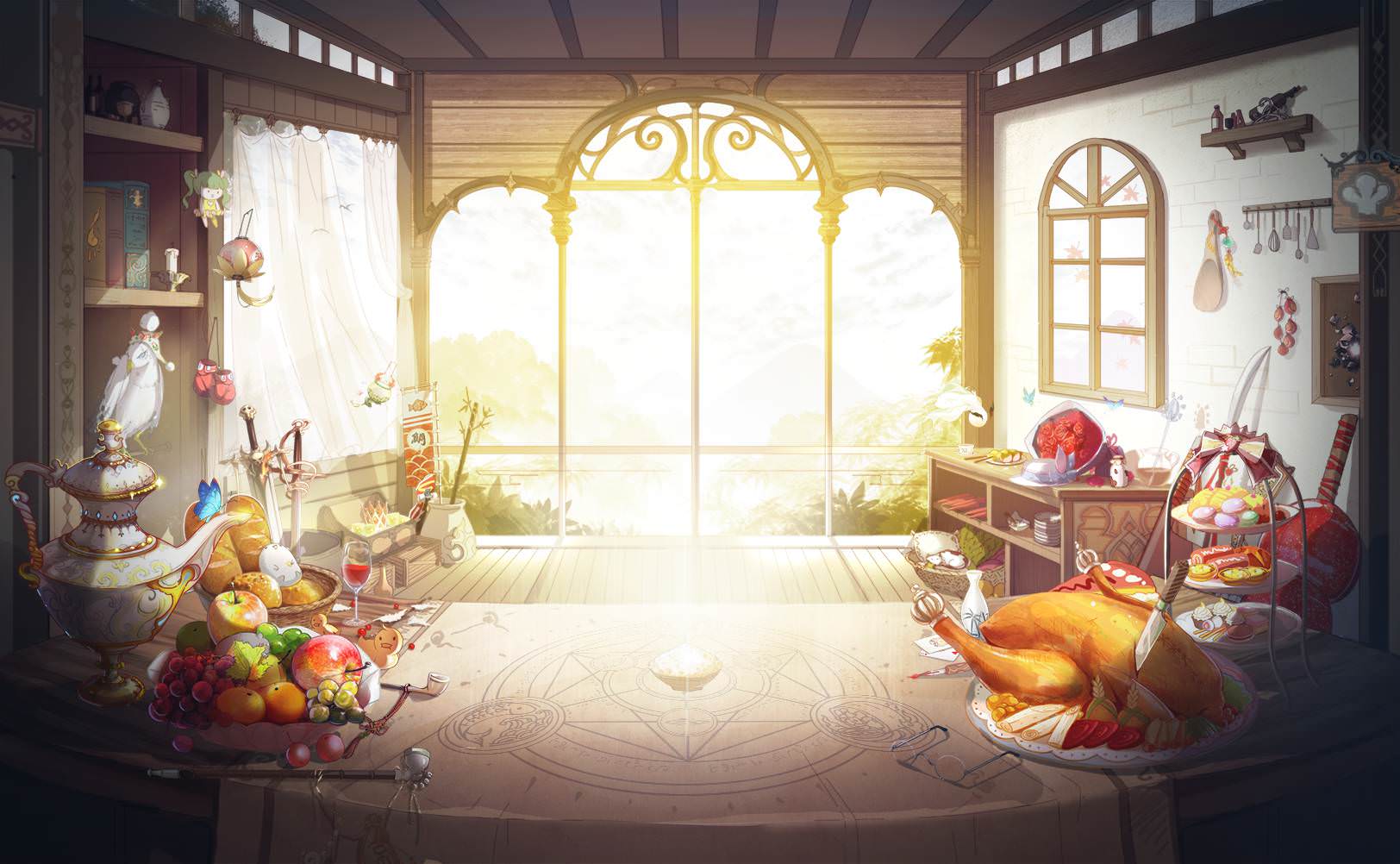 Character Cameos
Left Side
Right Side
Mid-Autumn Festival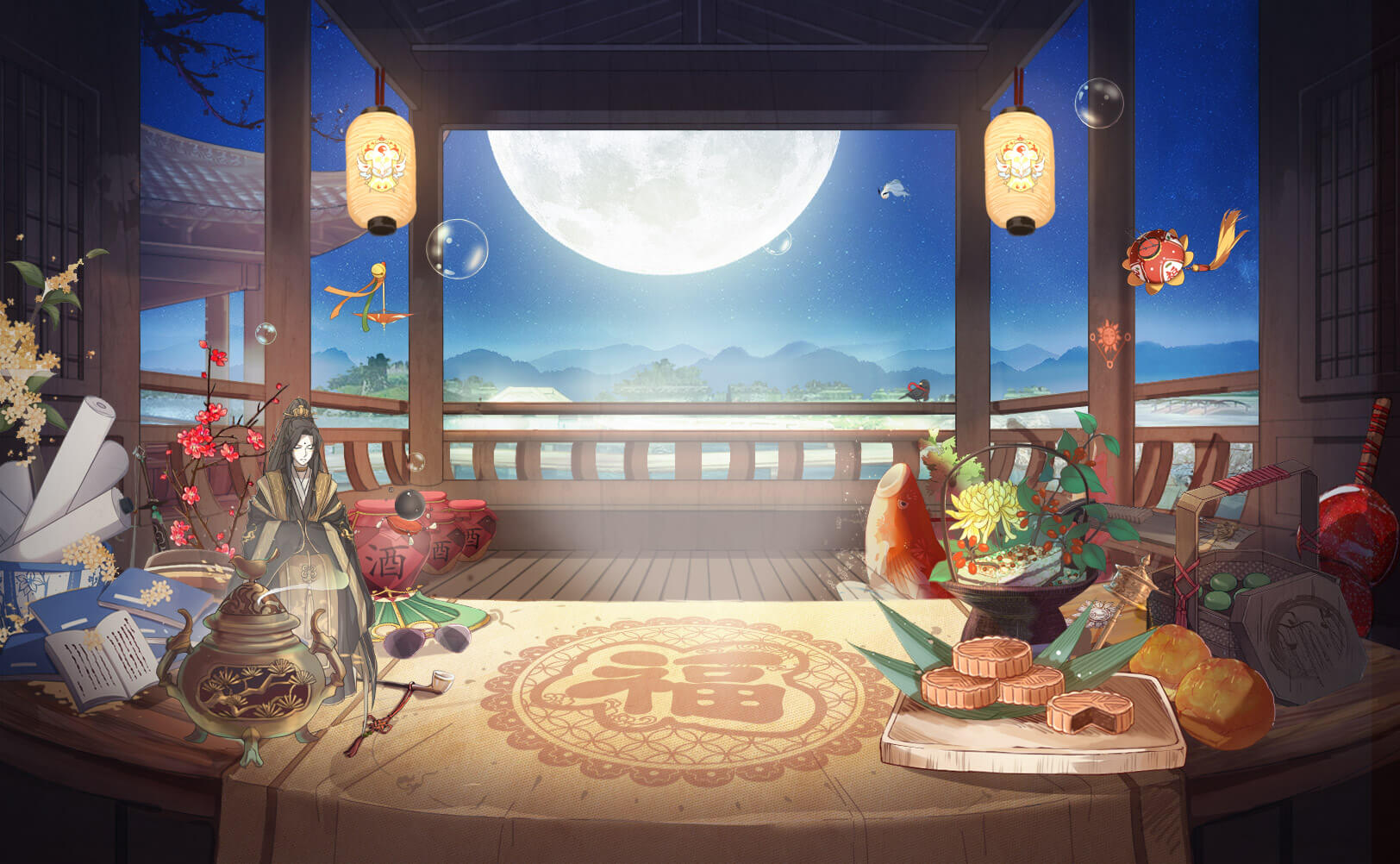 Character Cameos
Left Side
Right Side
Halloween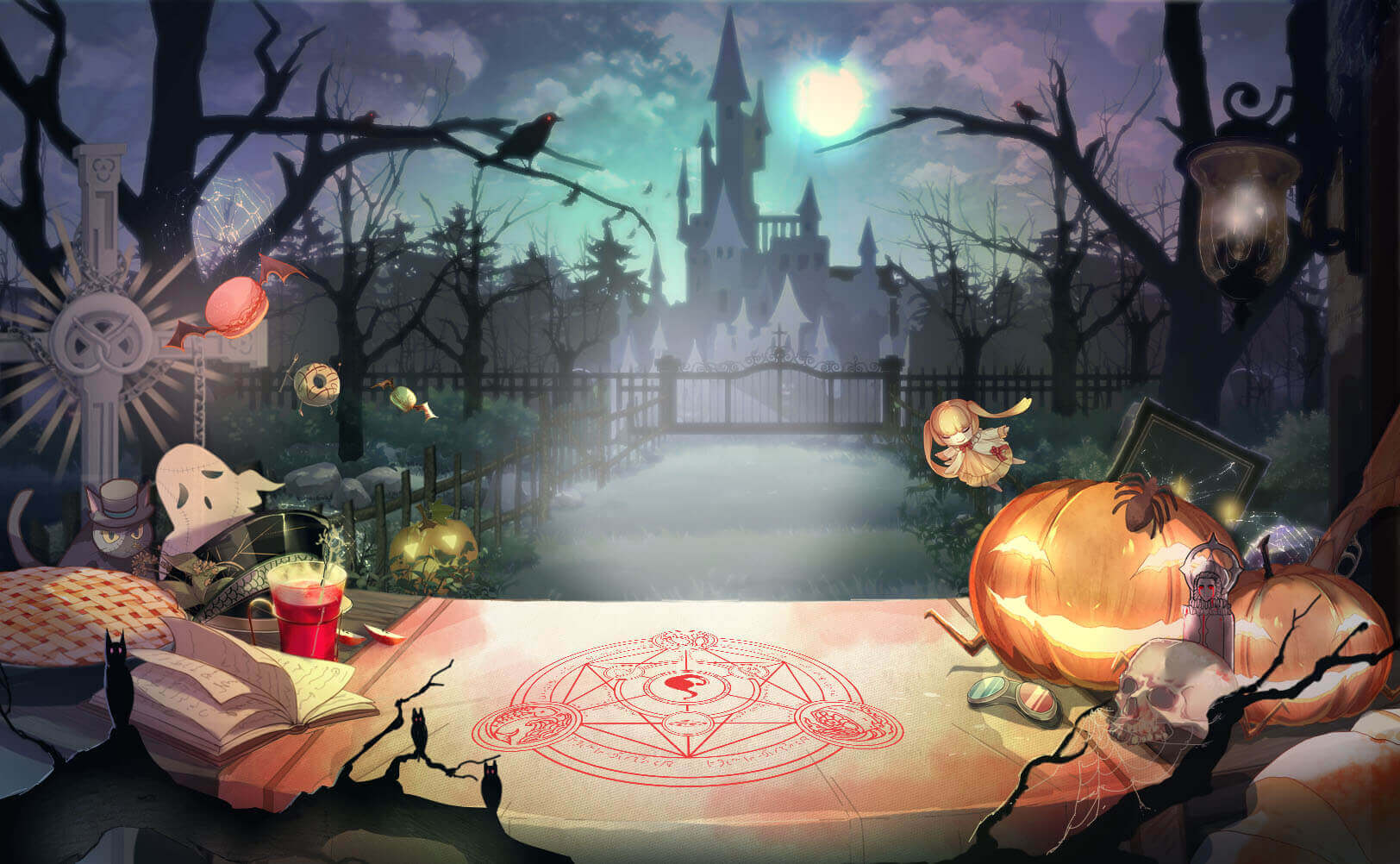 Christmas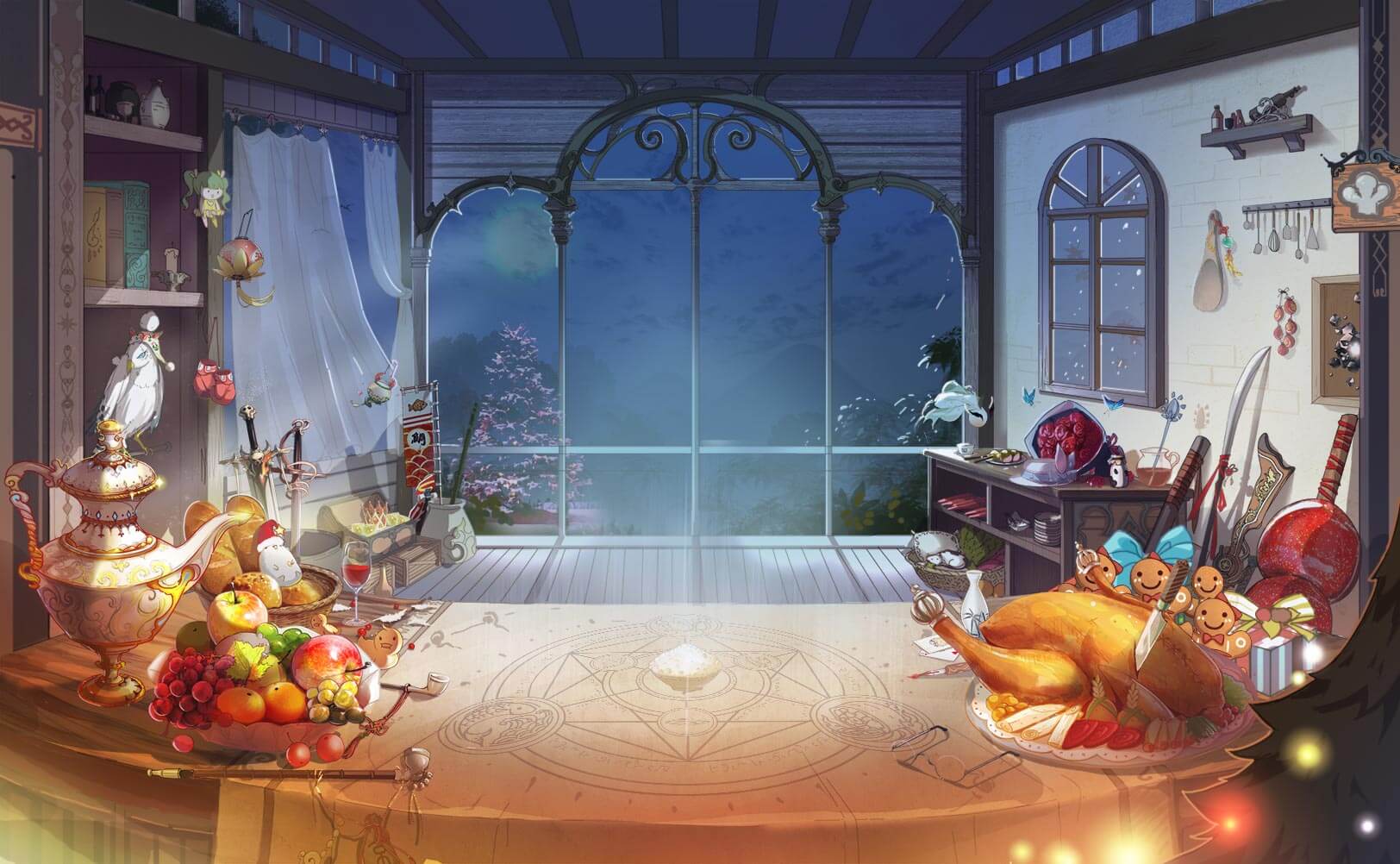 Character Cameos
Left Side
Right Side
Chinese New Year
Character Cameos
Left Side
Right Side
Loading Screens
Chibis
Info
Merry Companionship (Top Left)
A smile can express many nuances, from the joy of a long-awaited reunion to a pure, playful fun or encouragement for another. And in this moment, they were all very lucky; they still had friends to smile with.
Joyous Time (Bottom Left)
Every meeting is full of happiness; every smile can be your companion.
Firecracker Pop (Top Right)
That day of lanterns and streamers couldn't be without celebratory firecrackers. Even though this delighted the unruly children, the good ones were terrified - and of course, this scene wouldn't be complete without a broken-hearted Tortoise Jelly.
New Premonition (Bottom Right)
While everyone was busy celebrating, a few food souls were completely isolated from the events around them. Red envelopes, tobacco leaves, and duckling food - as Plum Juice calculated the bills in his hands, he felt a strange pressure. Perhaps, for him, this was a new premonition.
Characters
Chinese New Year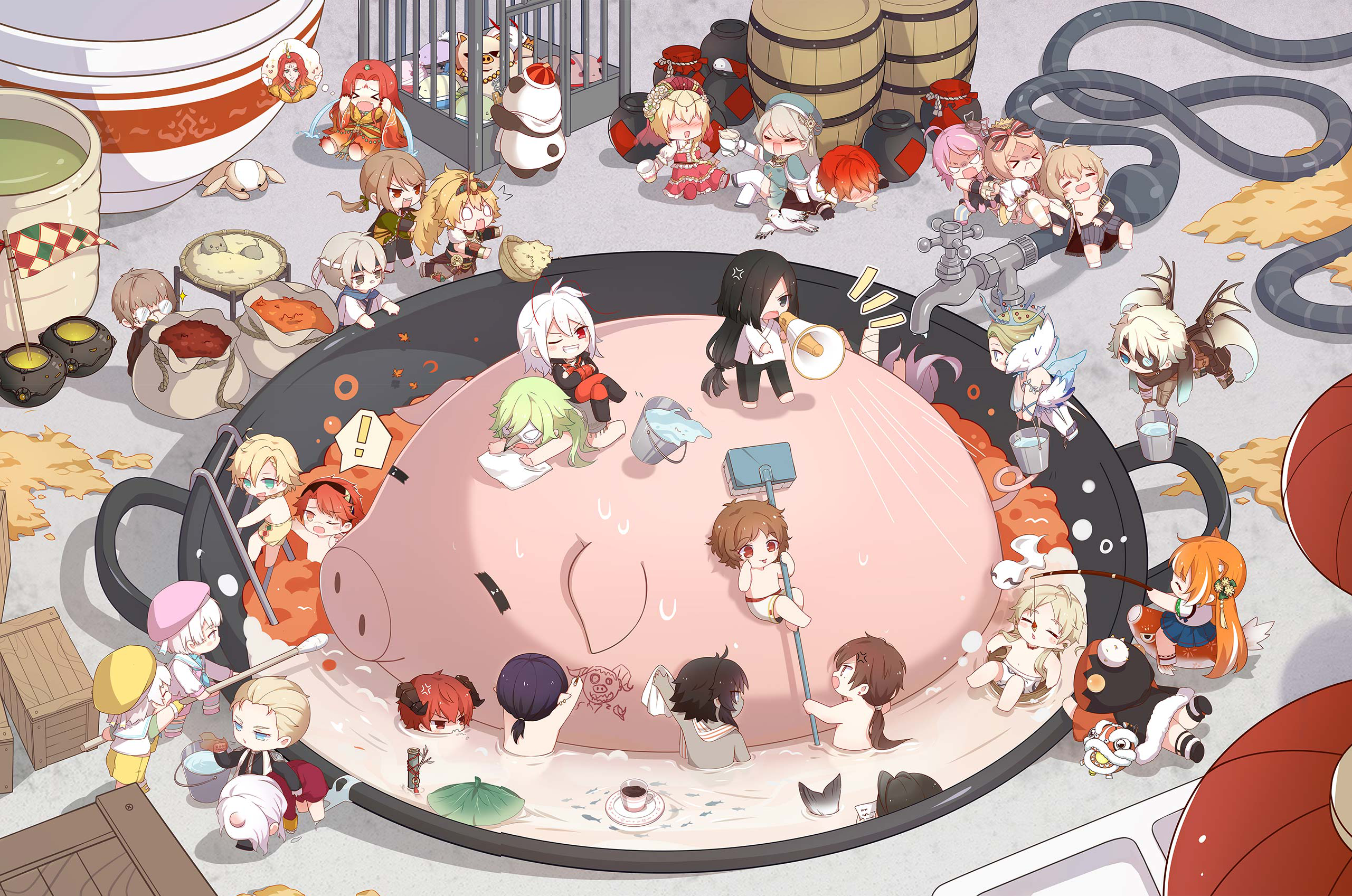 Info
Loading screen from the 2019 Chinese New Year event on the Chinese server.
Characters
Mutual Bond
Info
From the day Milk brought Black Tea back to Satan Cafe, she kept finding herself repeating the same things. No matter what injuries Black Tea received, Milk would heal her. Strangely, she didn't find this annoying.
Characters
Under the Umbrella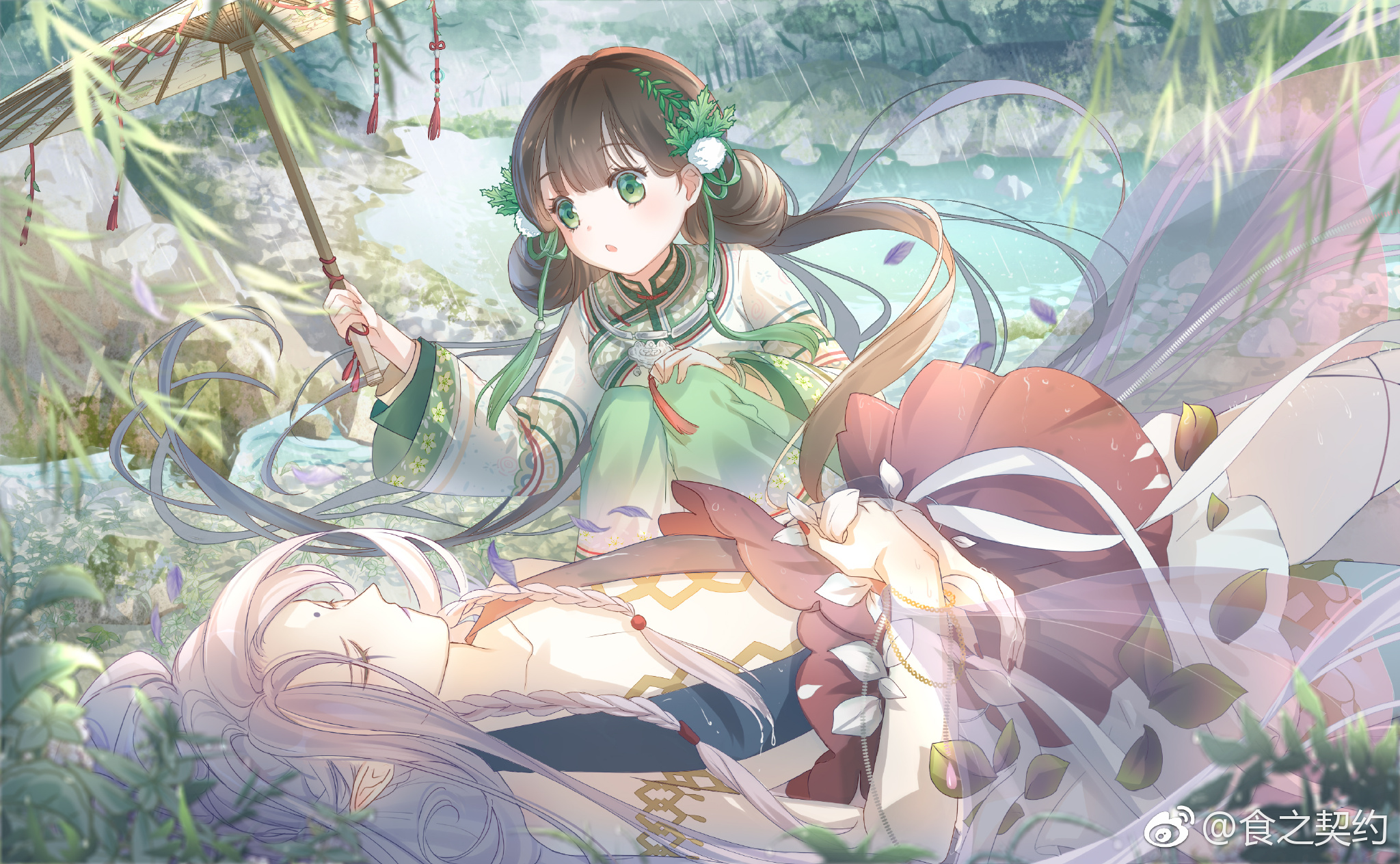 Info
One familiar with the hubbub of daily life would know that this world is plagued with troubles. Qingtuan rarely saw Toso sleeping; always preoccupied with disasters, she rarely had a quiet moment to herself. Best not to disturb her.
Characters
Whispering Flute
Info
Leaving the mountains, the clear sound of the flute bids farewell to those misty memories. Flowering branches scatter; a fish tail sends ripples across the water, breaking the flowing surface.
Characters
Simple Pleasures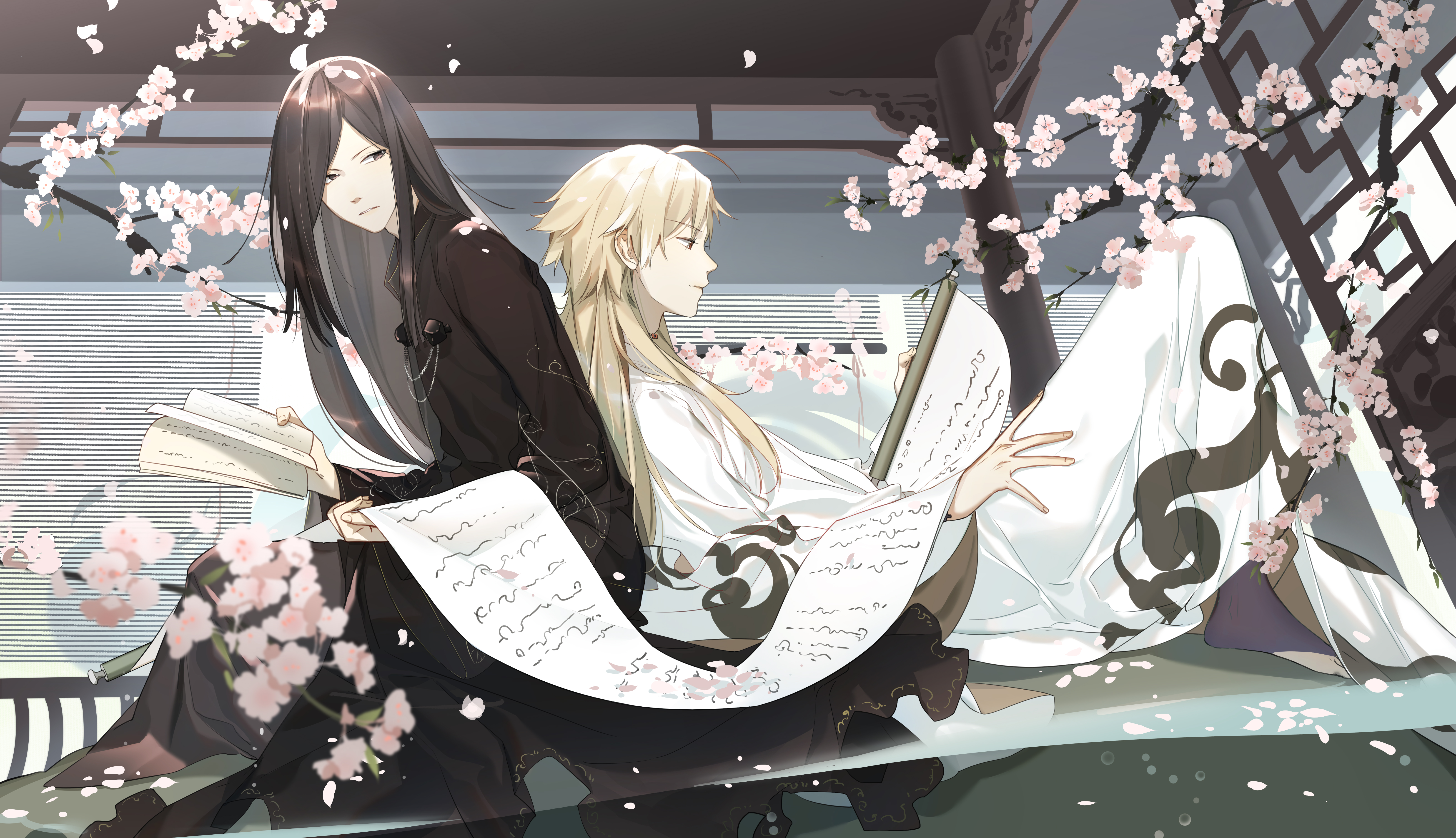 Info
In that peach grove so far from the rest of the world, two people sat back-to-back. One raised their eyebrows lightly; one quirked their lips lightly. And as the peach blossoms fell, the wind picked up the scroll, leaving only a gentle and happy life.
Characters
Victories & Treaties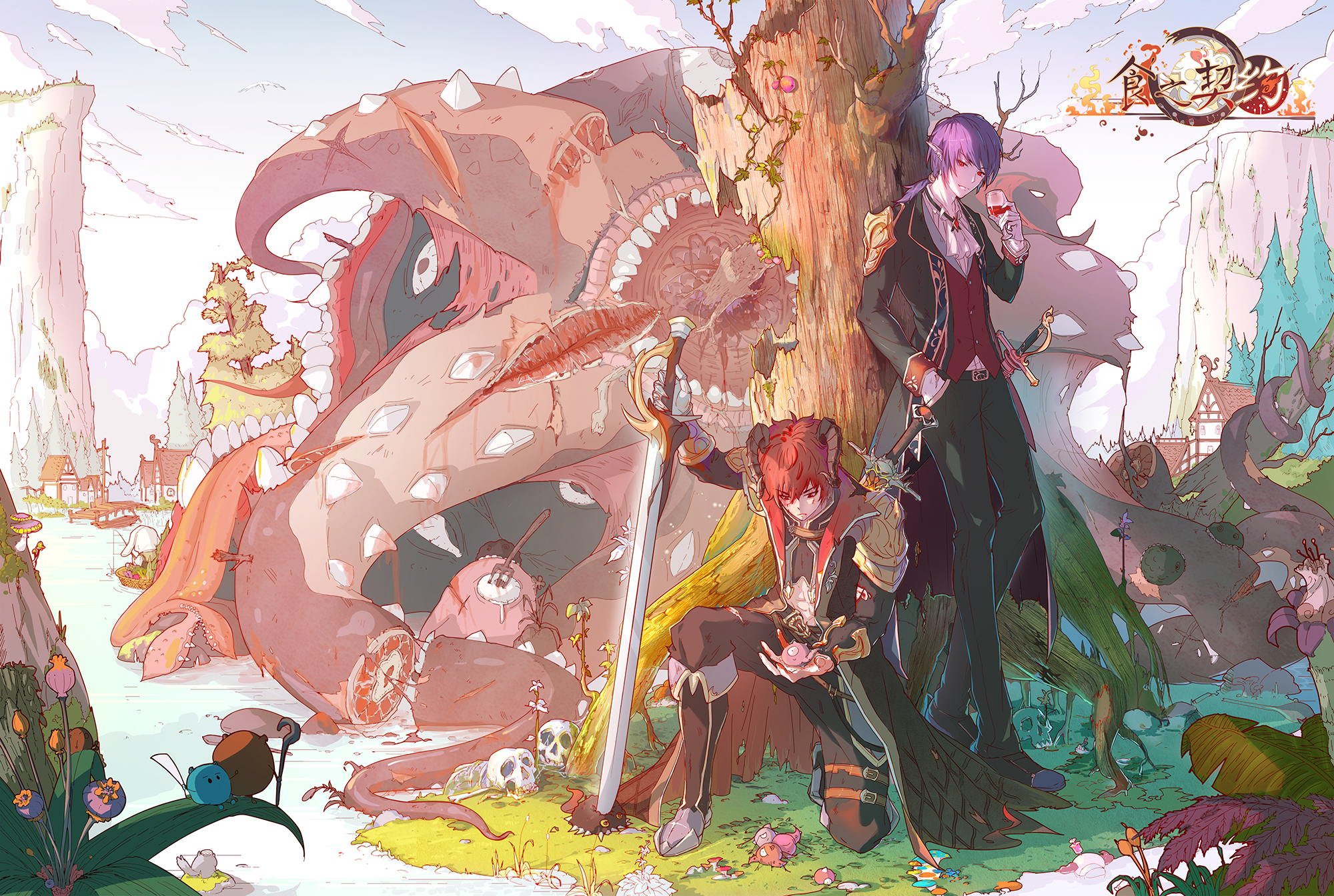 Info
The innately unyielding Steak, the naturally arrogant Red Wine - of course they mixed like oil and water, yet they had moments where they cooperated. After their battle against the fallen angel, Red Wine quietly stood behind Steak, swirling his glass. The two did not break the peace between them; perhaps this was their tacit agreement.
Characters
Ice & Fire Aria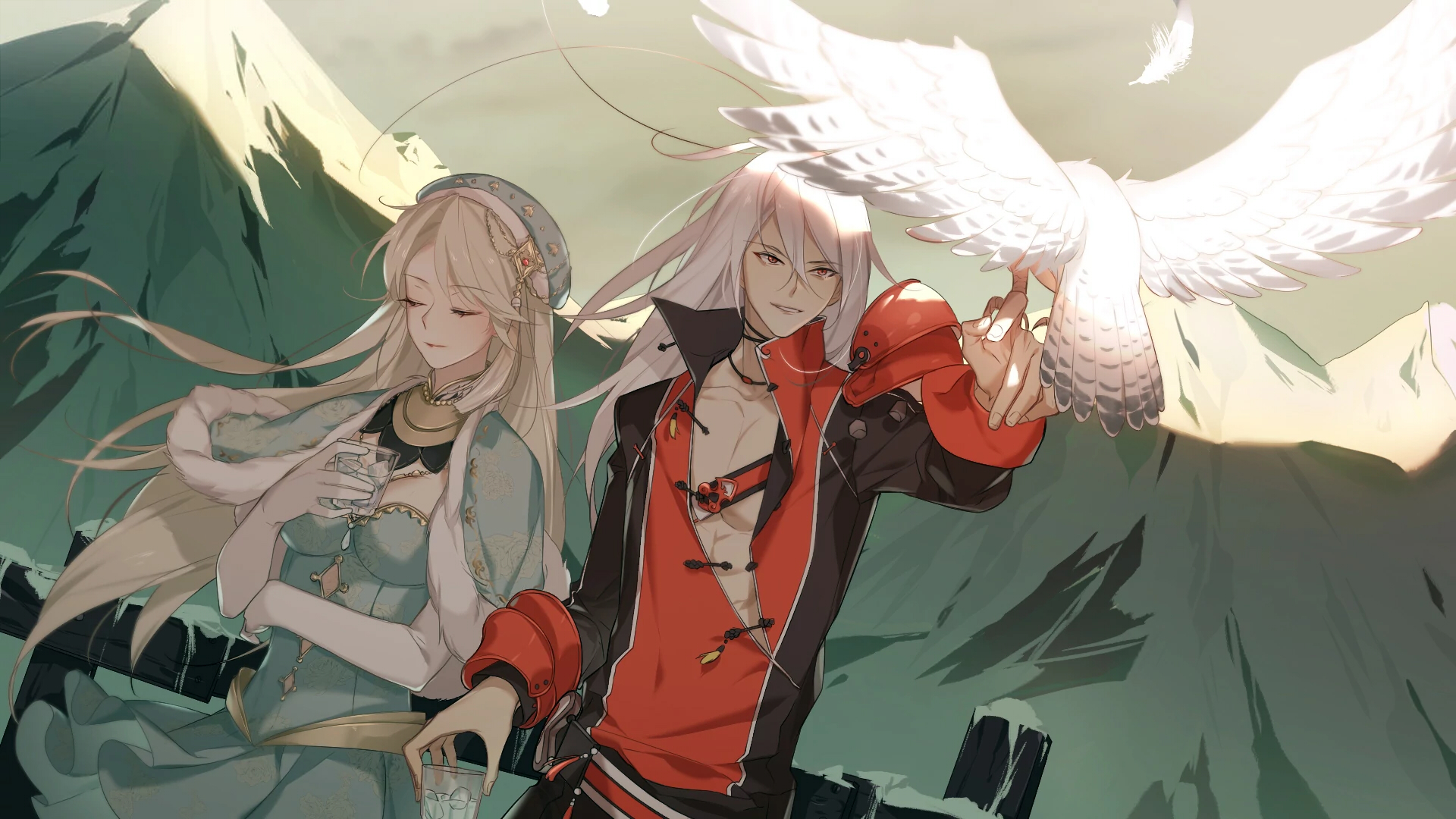 Info
Vodka once said her favorite color would be red - but perhaps it wasn't his kind of red that was almost offensive to the eyes. But to Boston Lobster, just being able to stand shoulder-to-shoulder with her like this was almost like a dream.
Characters
Mellow Time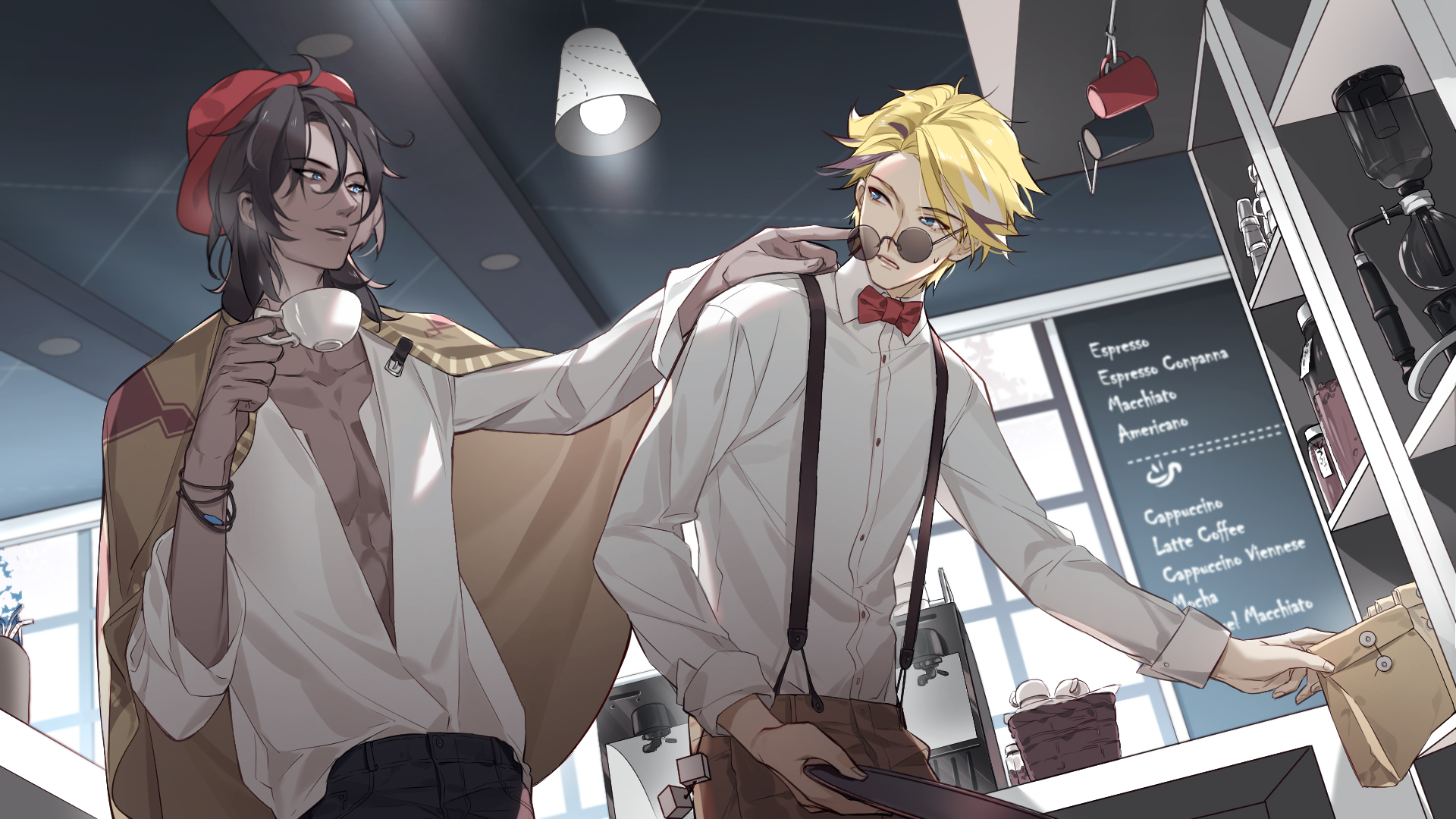 Info
That intoxicating aroma permeated the coffee shop; Chocolate snuck behind Coffee as he prepared the beans. Only in that moment, as Coffee's sunglasses were plucked from him without resistance, did he truly see those blue eyes behind the lenses.
Characters
Flowering Day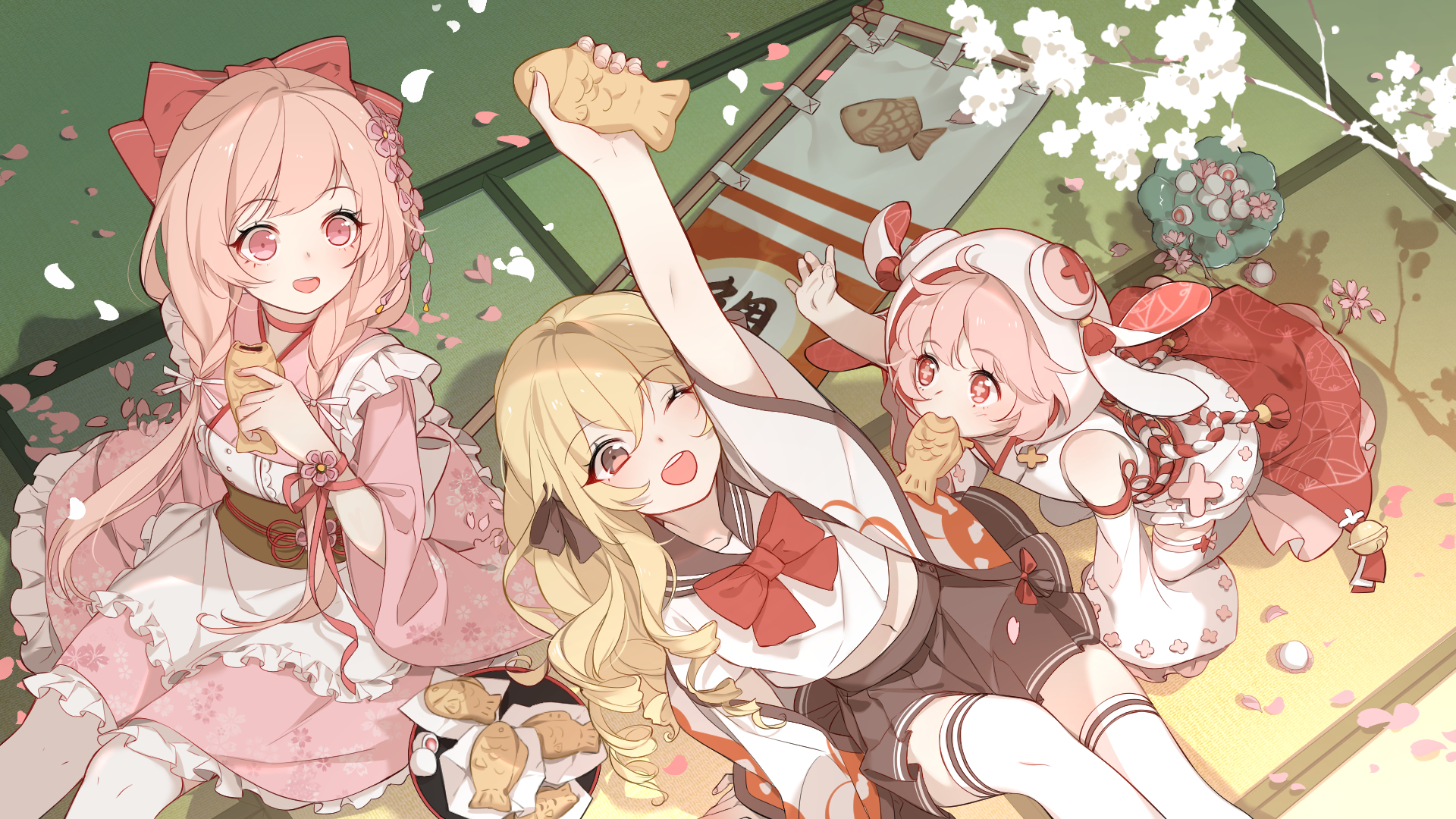 Info
The day the cherry blossoms bloom - that is spring! Then let's bring some sweets and go savor the flowers together!
Characters
Silent Protector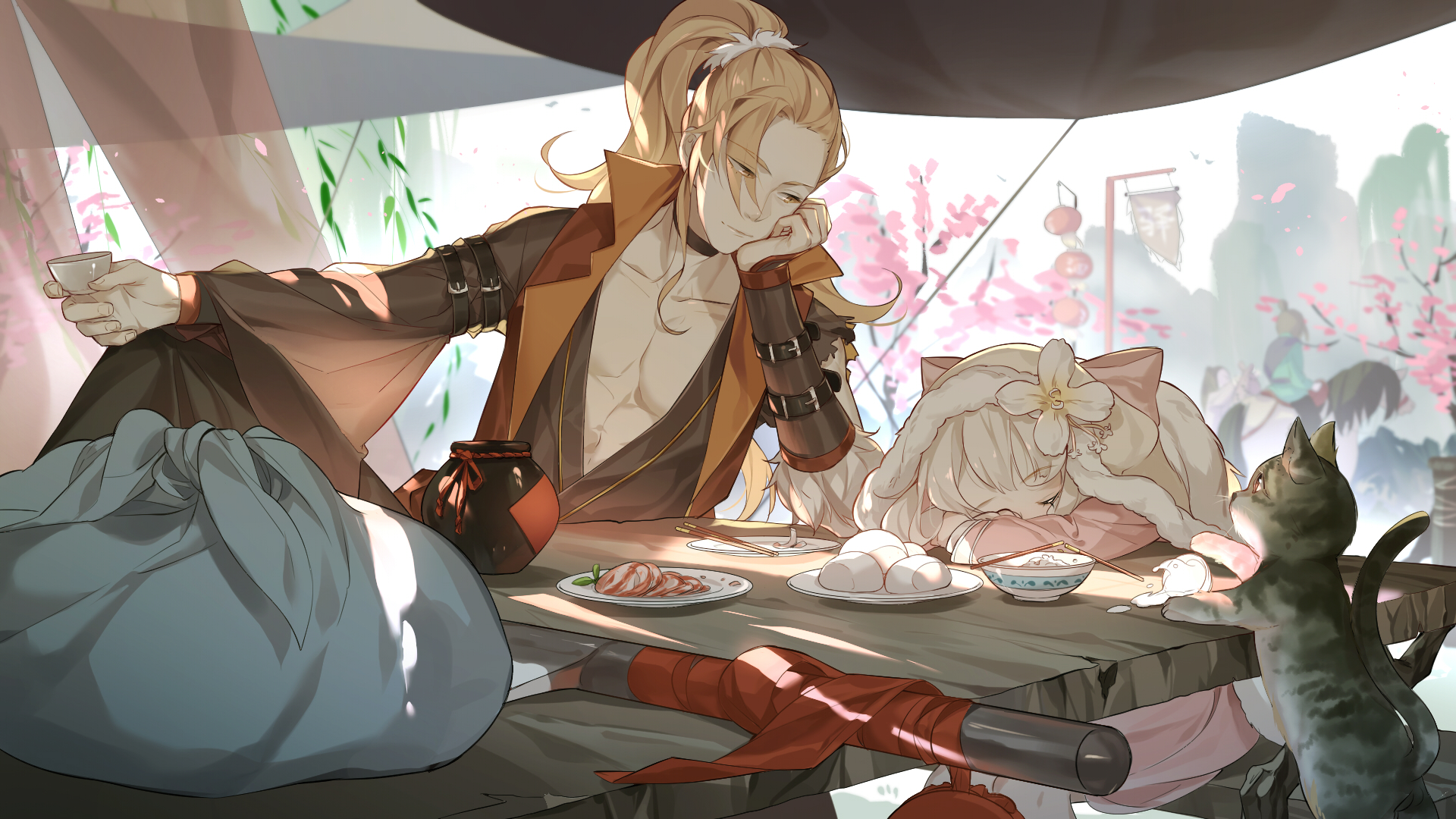 Info
In the eyes of others, Jiuniang is a timid girl who is wary around everyone, but in Yellow Wine's eyes, her gentle kindness was a warmth he had come to rely on in his long life. And so, he would protect her.
Characters
Wrecked Fairy Tale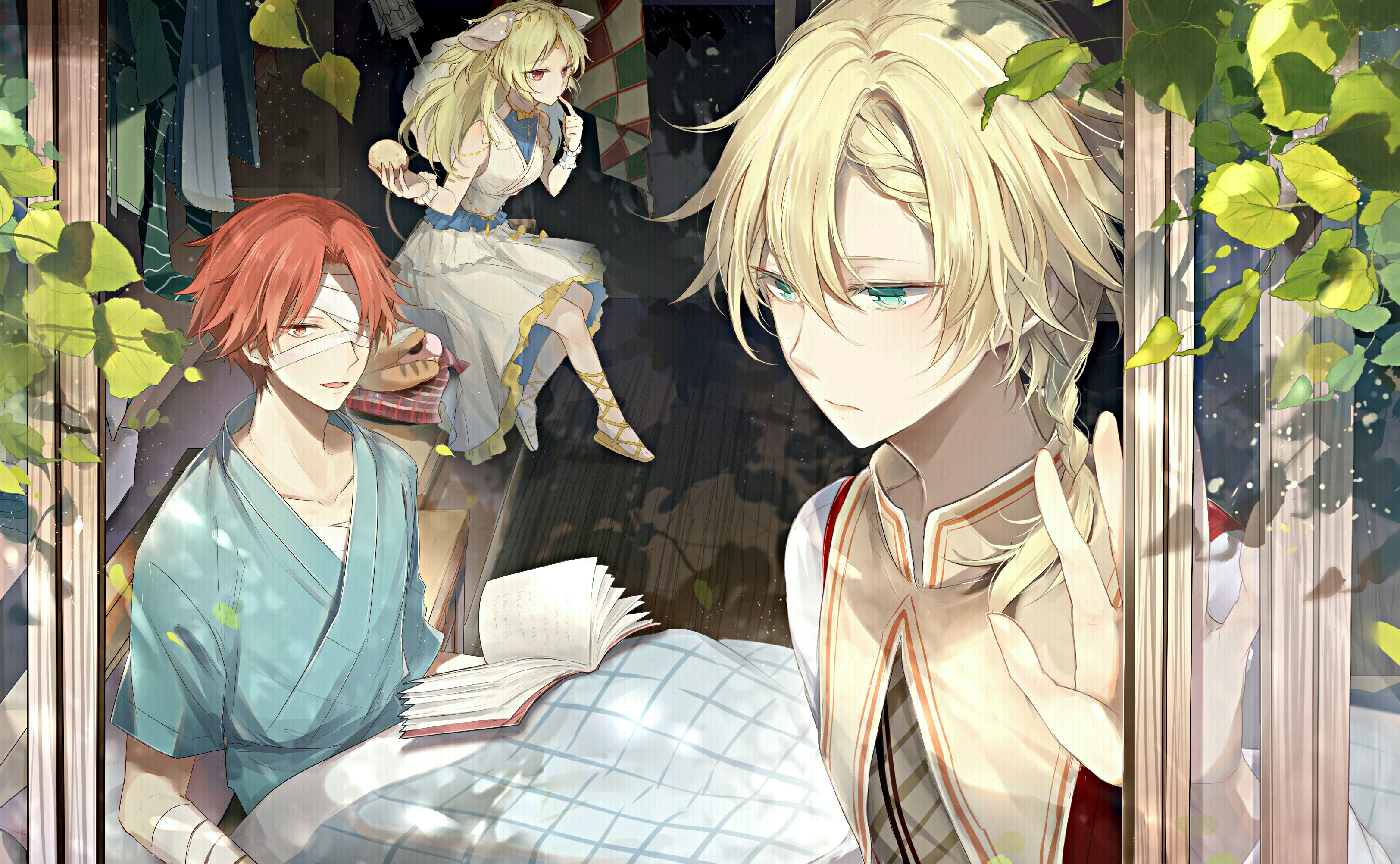 Info
They had fled the kingdom, they had fled their pasts - they were keeping secrets and yet they trusted each other. No one knew that the past they tried so vainly to conceal with smiles was just a broken fairytale, penned by fate.
Characters
Feline Interloper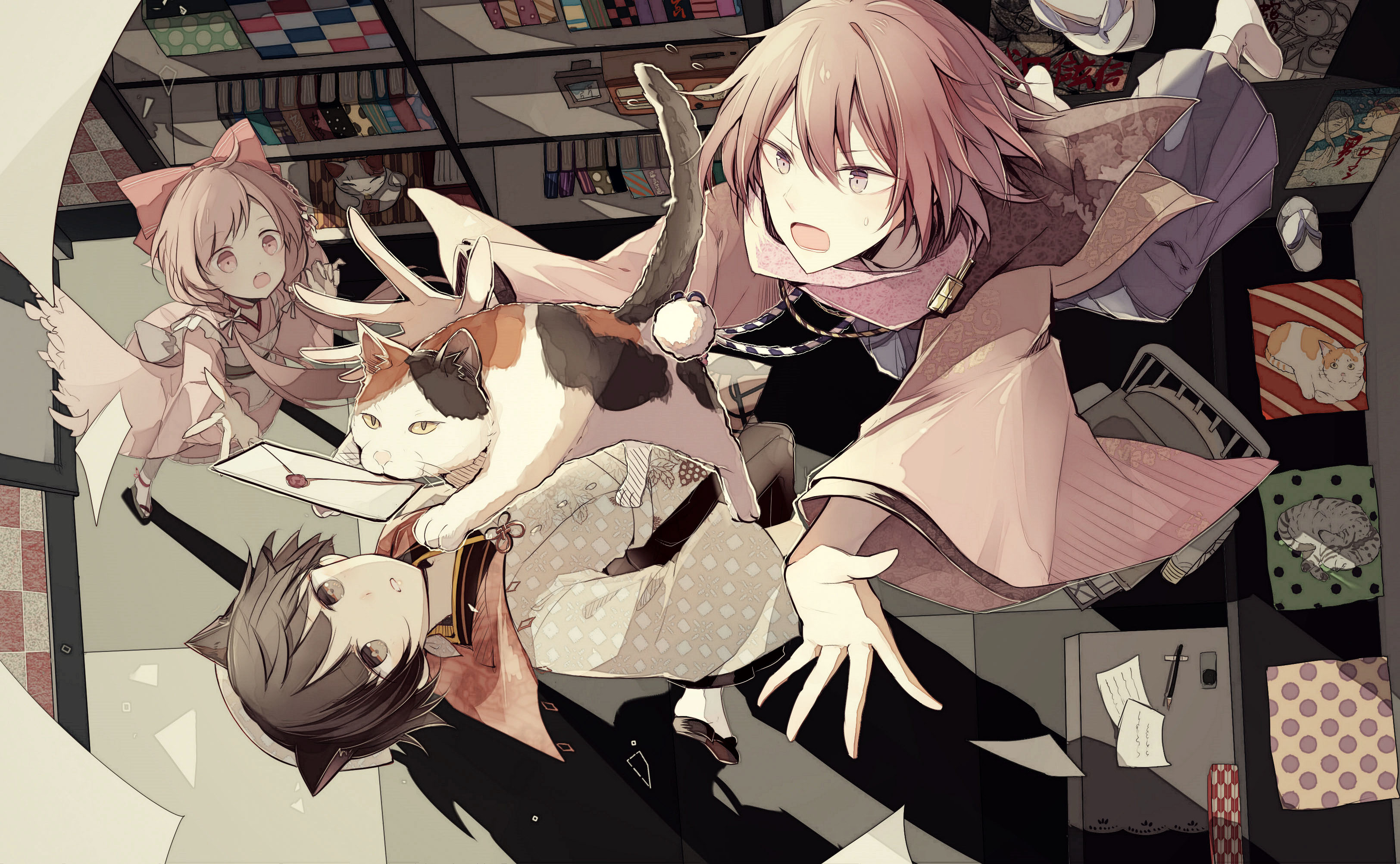 Info
For him, his quiet daily life began each day as regularly as the sunrise. as the sunlight splayed across the room, he knew that his friends would arrive right on schedule. but what he didn't expect was that before this unmarked envelope even landed in his hands, it would be snatched by a suddenly appearing figure.
Characters
Whiskey & Pizza
Spring Festival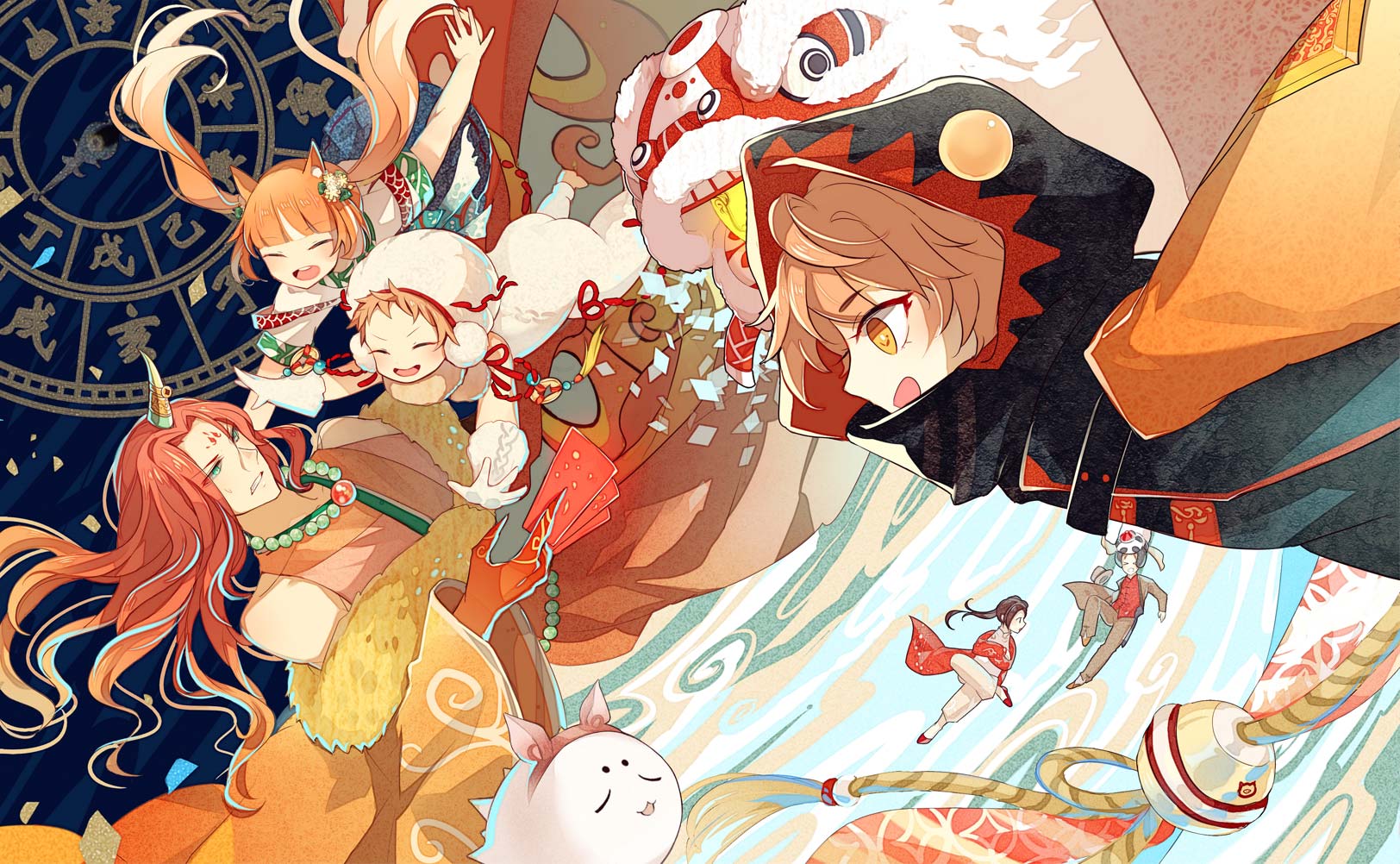 Letters to the Full Moon
A CG sharing event from the Chinese server, featuring 9 illustrations by guest artists. Each CG comes with its own voiced short story.
Bonito Rice & Raindrop Cake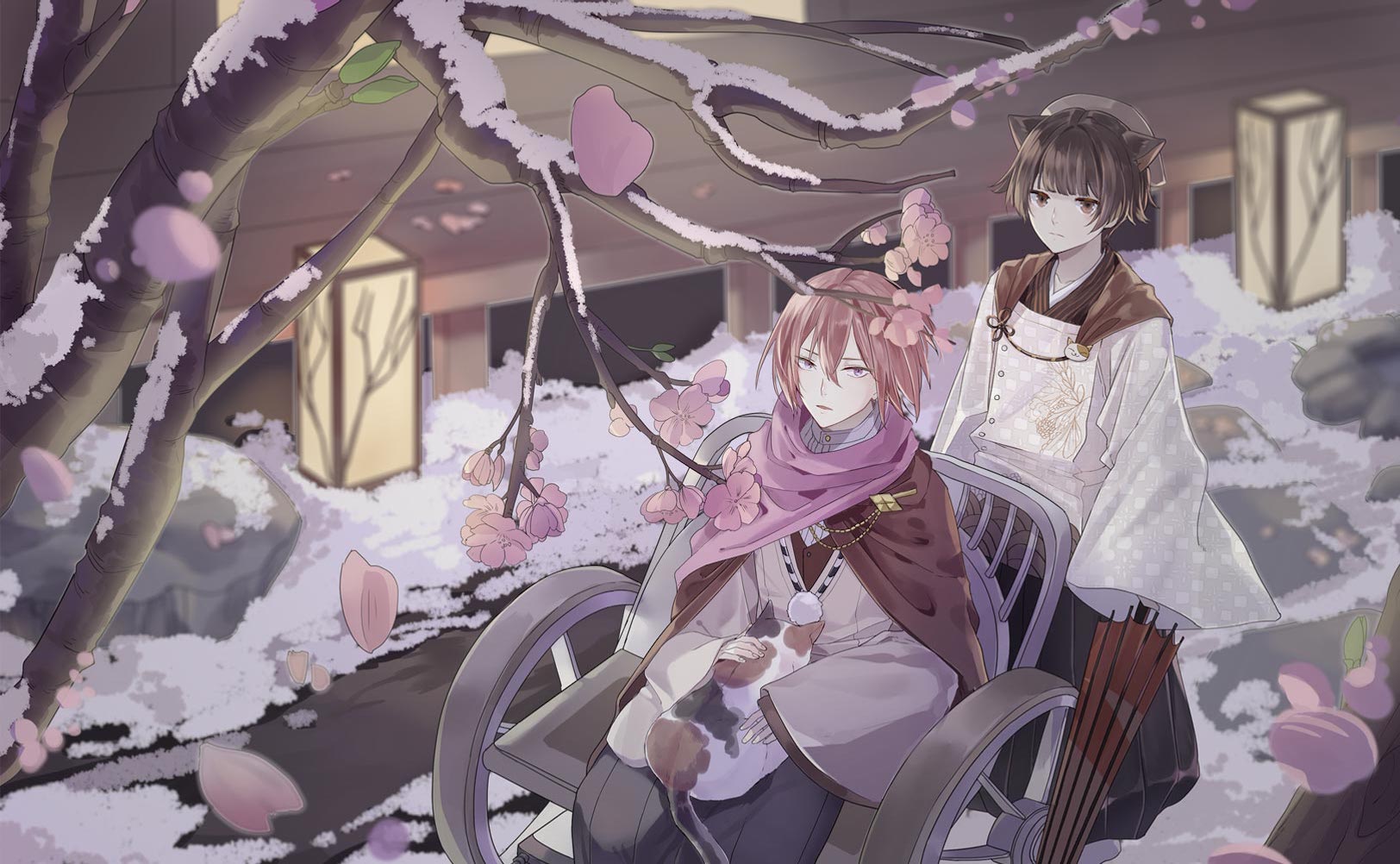 Info
Artist: 腥味在看着你
Characters
Buddha's Temptation & Peking Duck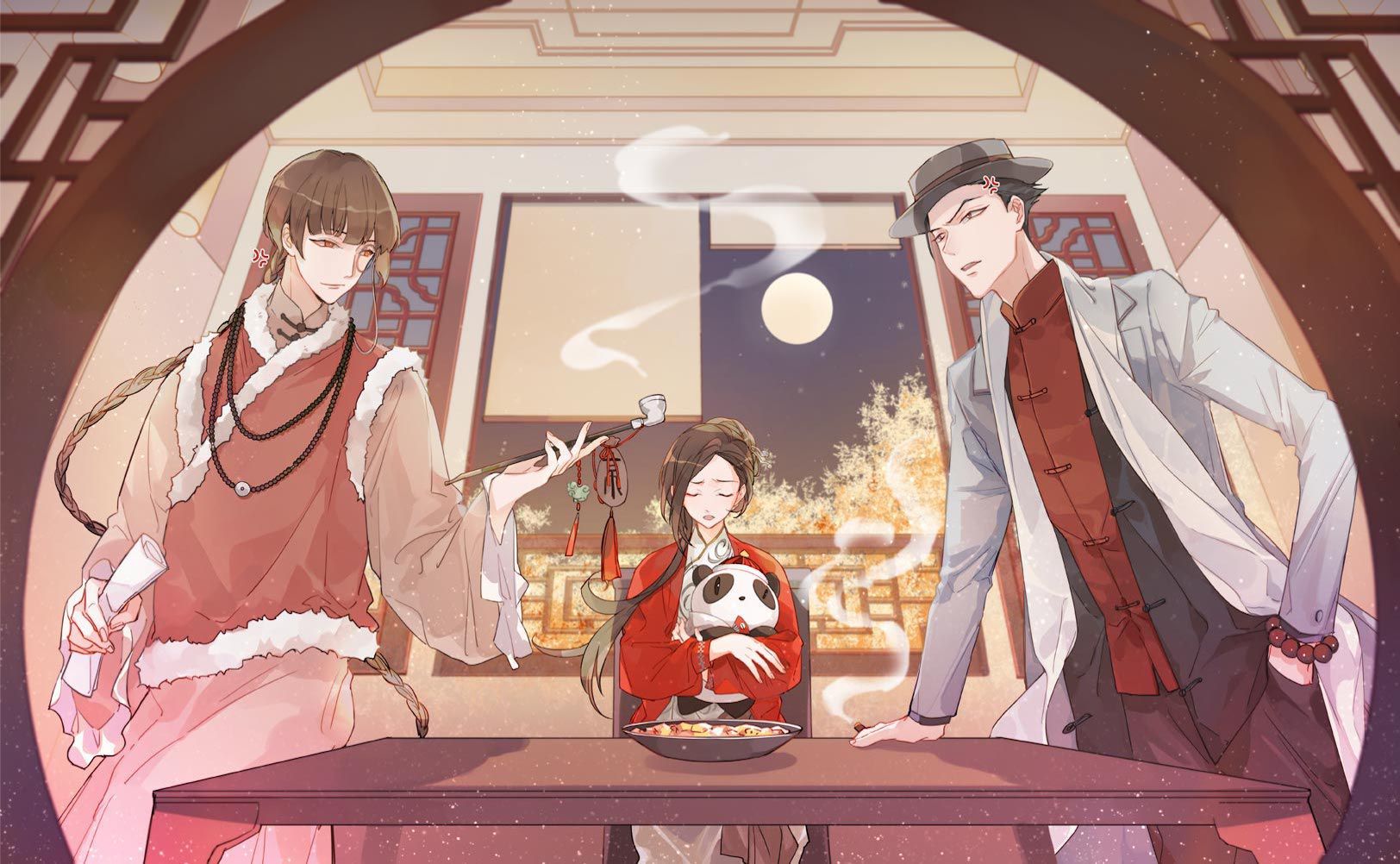 Info
Artist: 基路比罗瓜
Characters
Champagne & Fondant Cake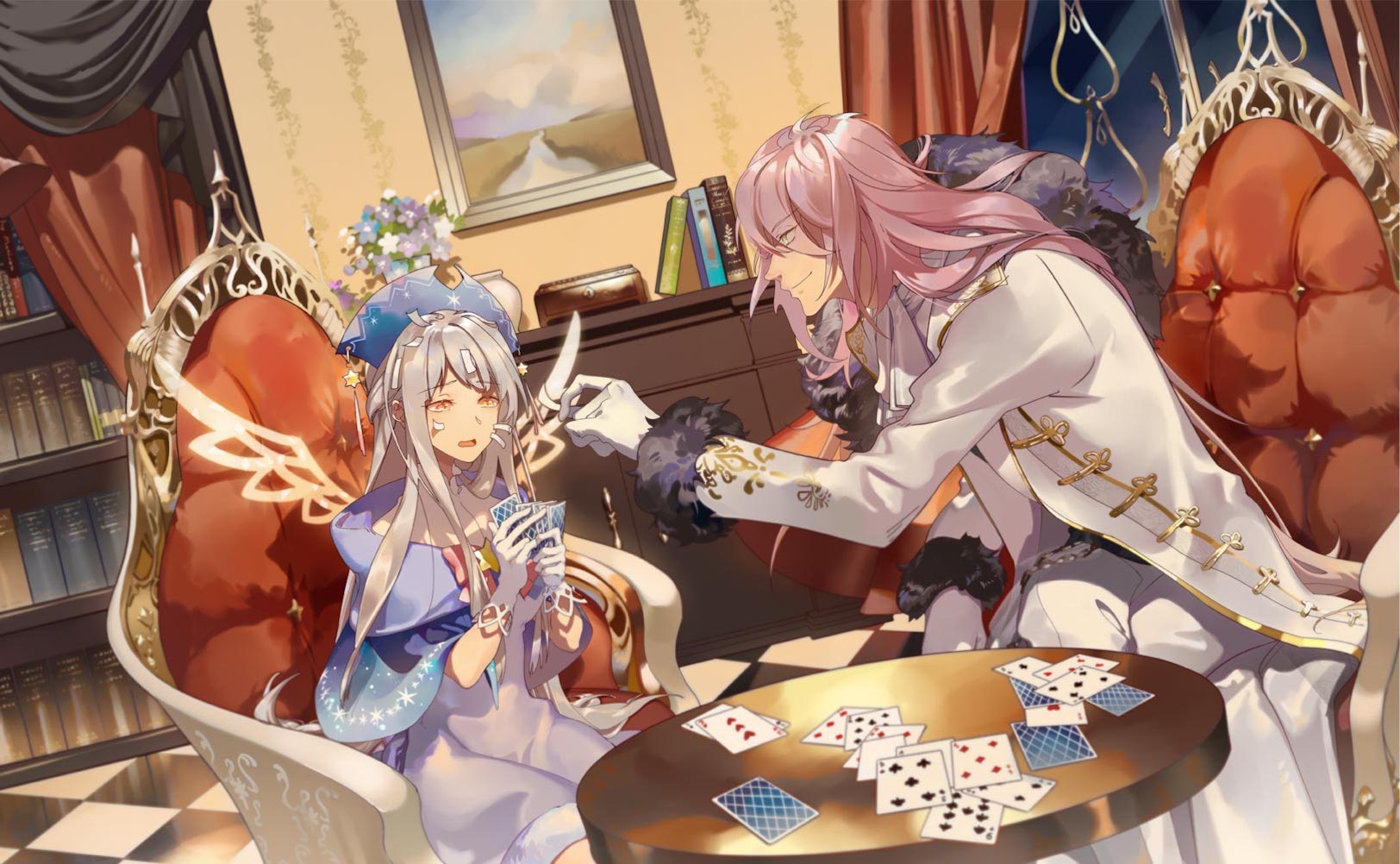 Chocolate & Coffee
Info
Artist: BB空壳
Characters
Cloud Tea & Sweet & Sour Fish
Info
Artist: 腥味在看着你
Characters
Eggnog & Turkey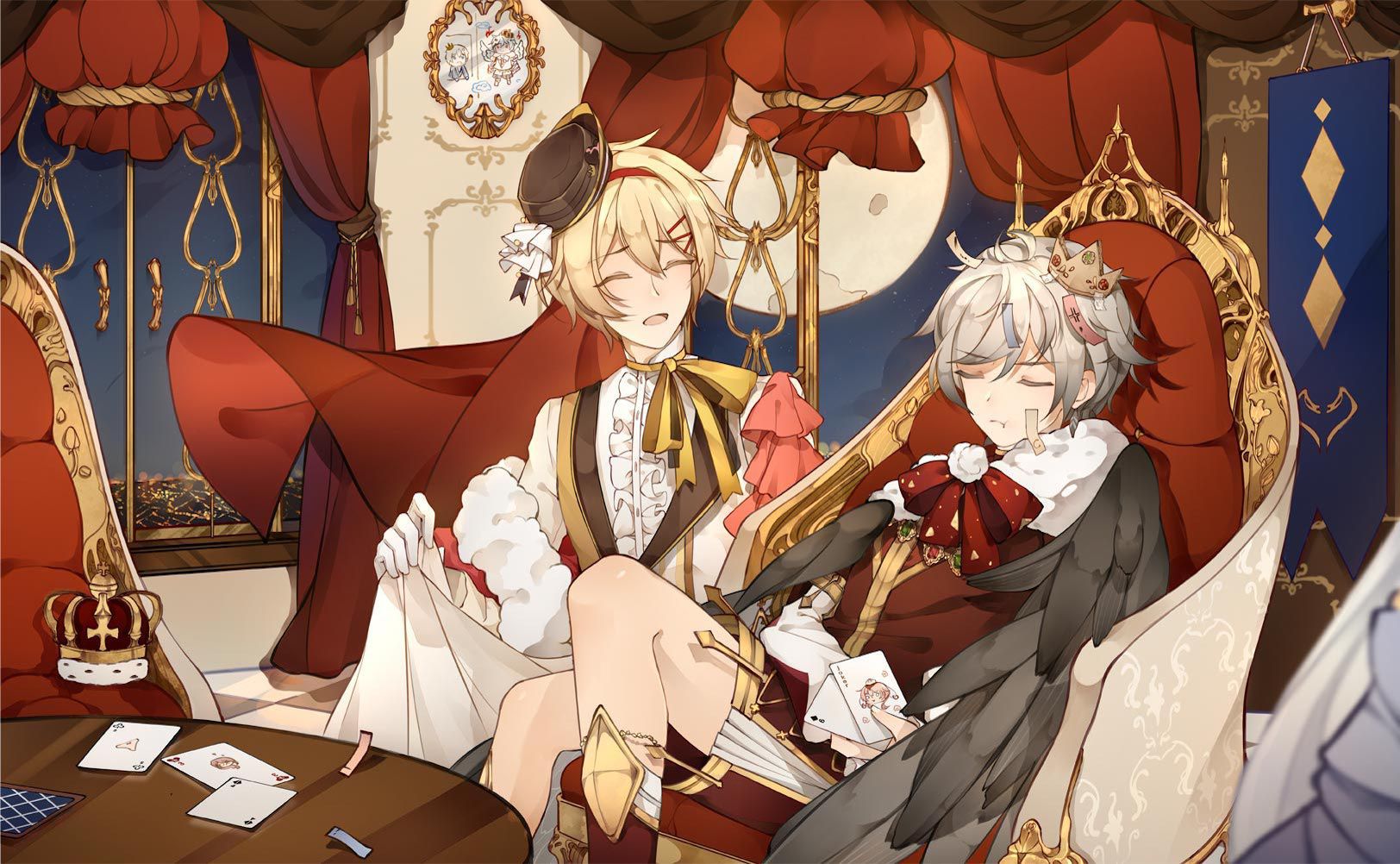 Info
Artist: 镜中音_
Characters
Red Wine & Steak
Info
Artist: 魔方鱼-
Characters
Sanma & Sukiyaki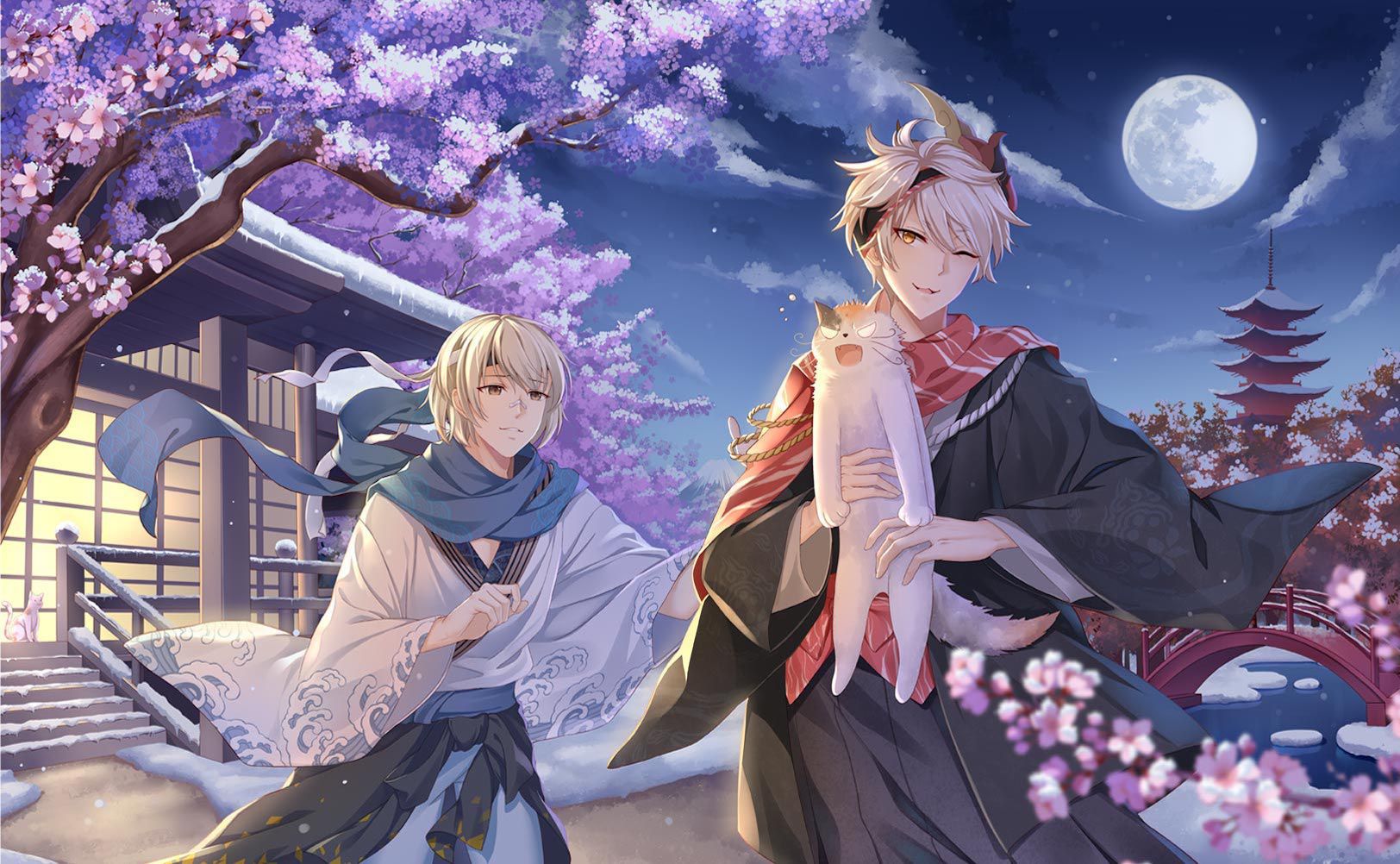 Tortoise Jelly & Wonton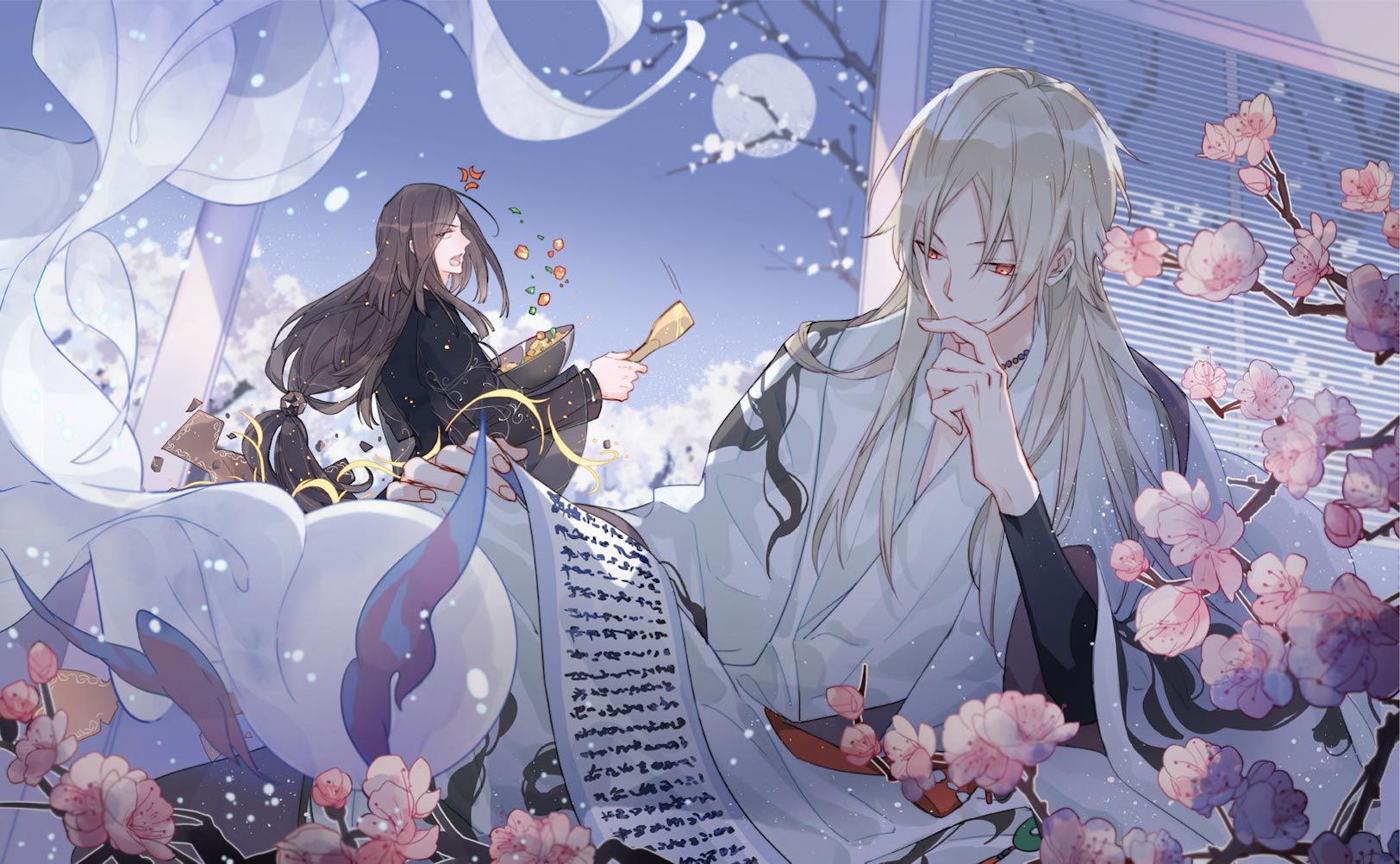 Info
Artist: 基路比罗瓜
Characters