Loading Screens
Chibis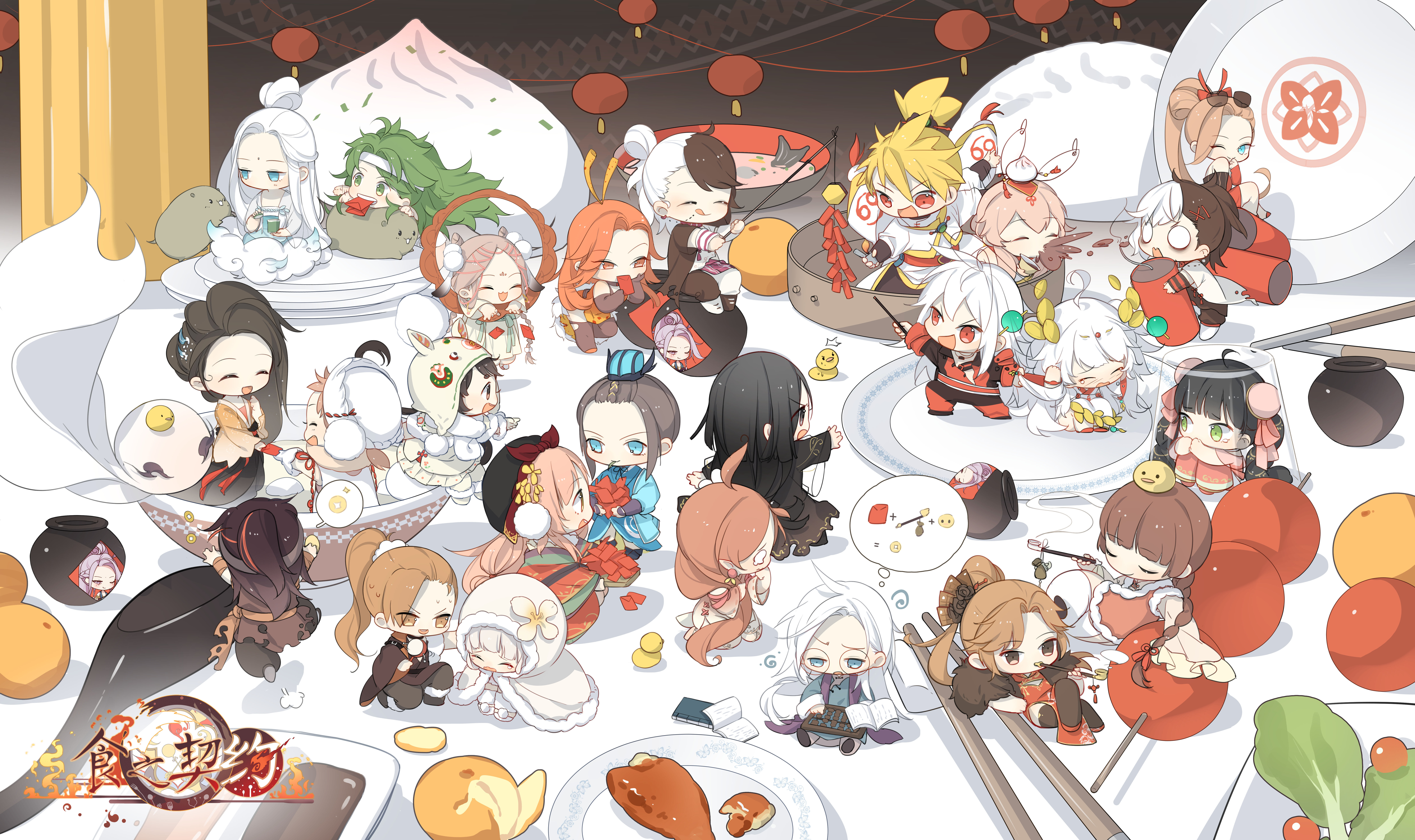 Info
Merry Companionship (Top Left)
A smile can express many emotions, like the joy of a long-awaited reunion or the happiness of being lost in play, or even a comforting smile of encouragement... and here, they are rejoicing because they have friends they can laugh with.
Joyous Time (Bottom Left)
Every get-together is always fully of laughs. And every laugh is shared with you.
Firecracker Pop (Top Right)
A festival day wouldn't be complete without some fireworks. Unruly children delight in them as the meeker ones cower. And of course there's broken-hearted Tortoise Jelly on the scene as well.
New Premonition (Bottom Right)
While everyone is busy celebrating, over here is a group of Food Souls totally out of it. Red envelopes, tobacco, grain for the ducks... as Plum Juice does his accounts, he feels a strange stress. Perhaps its a new premonition.
Characters
Chinese New Year 2019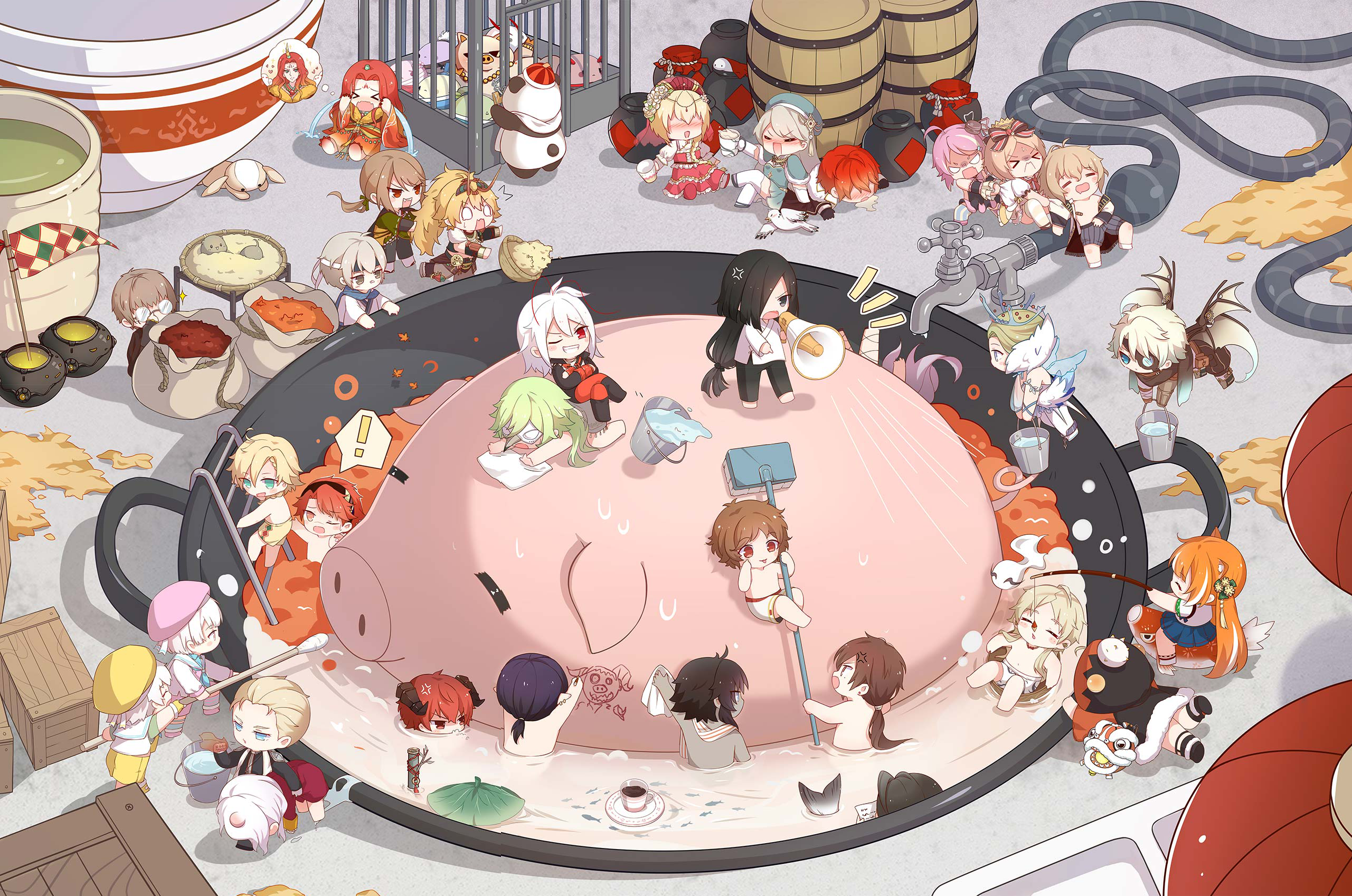 Chinese New Year 2020
Info
Loading screen for 2020 Chinese New Year.
Characters
Dreameater watching from a cloud
Chinese New Year 2021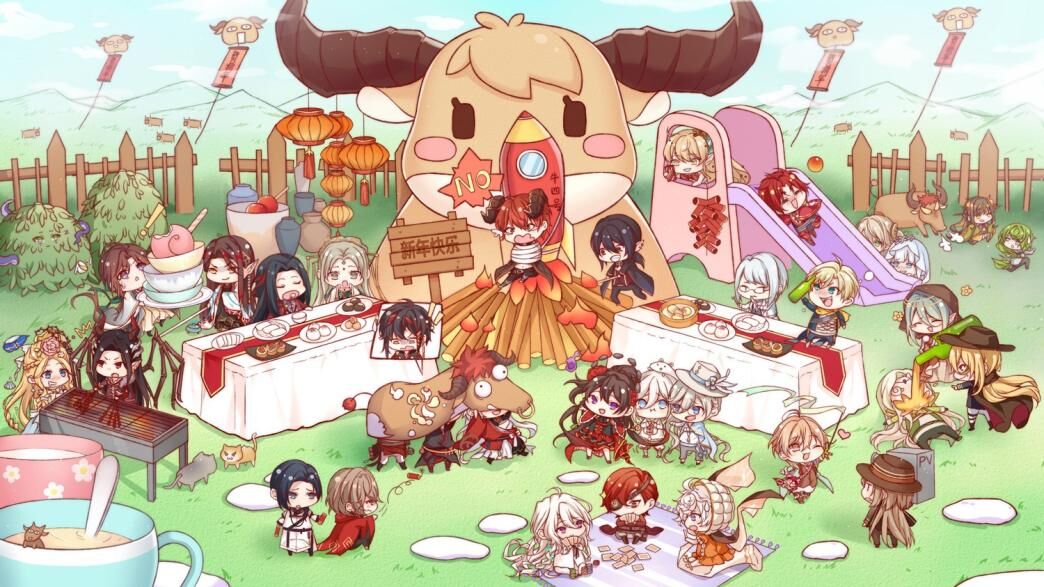 Info
Loading screen for 2020 Chinese New Year.
Characters
Drunkard's Disciple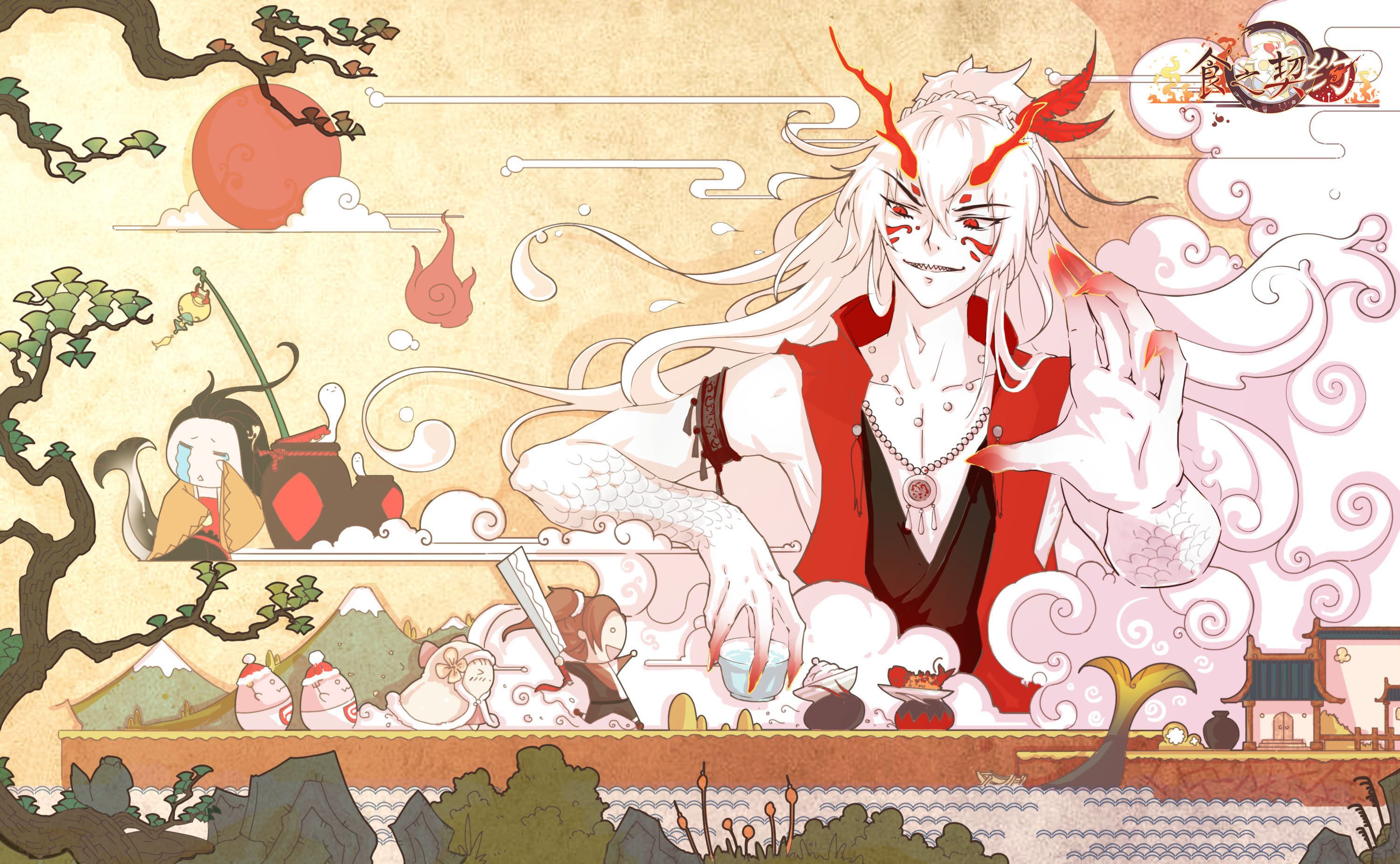 Info
Good wine is the source of life for Aizen. Even on those special occasions when Aizen drank himself into a stupor, he never let anyone take his cup away if there was still even a drop left in it.
Characters

Aizen
Feline Interloper
Info
For him, a peaceful day is as natural as the sunrise. Sunlight spills into the pavilion, and he knows a friend is bound to show up. But he didn't expect that the letter from an unknown sender he held in his hand would get carried off by our little feline friend before he had a chance to open it.
Characters
Flowering Day
Info
Cherry blossoms in full bloom means Spring is here! Let's pack some sweet snacks and go admire the cherry blossoms!
Characters
Ice & Fire Aria
Info
Vodka said before that her favorite color was probably red... although not that flaming red of his... But to Boston Lobster, just being able to stand next to her like this was a dream come true.
Characters
Mellow Time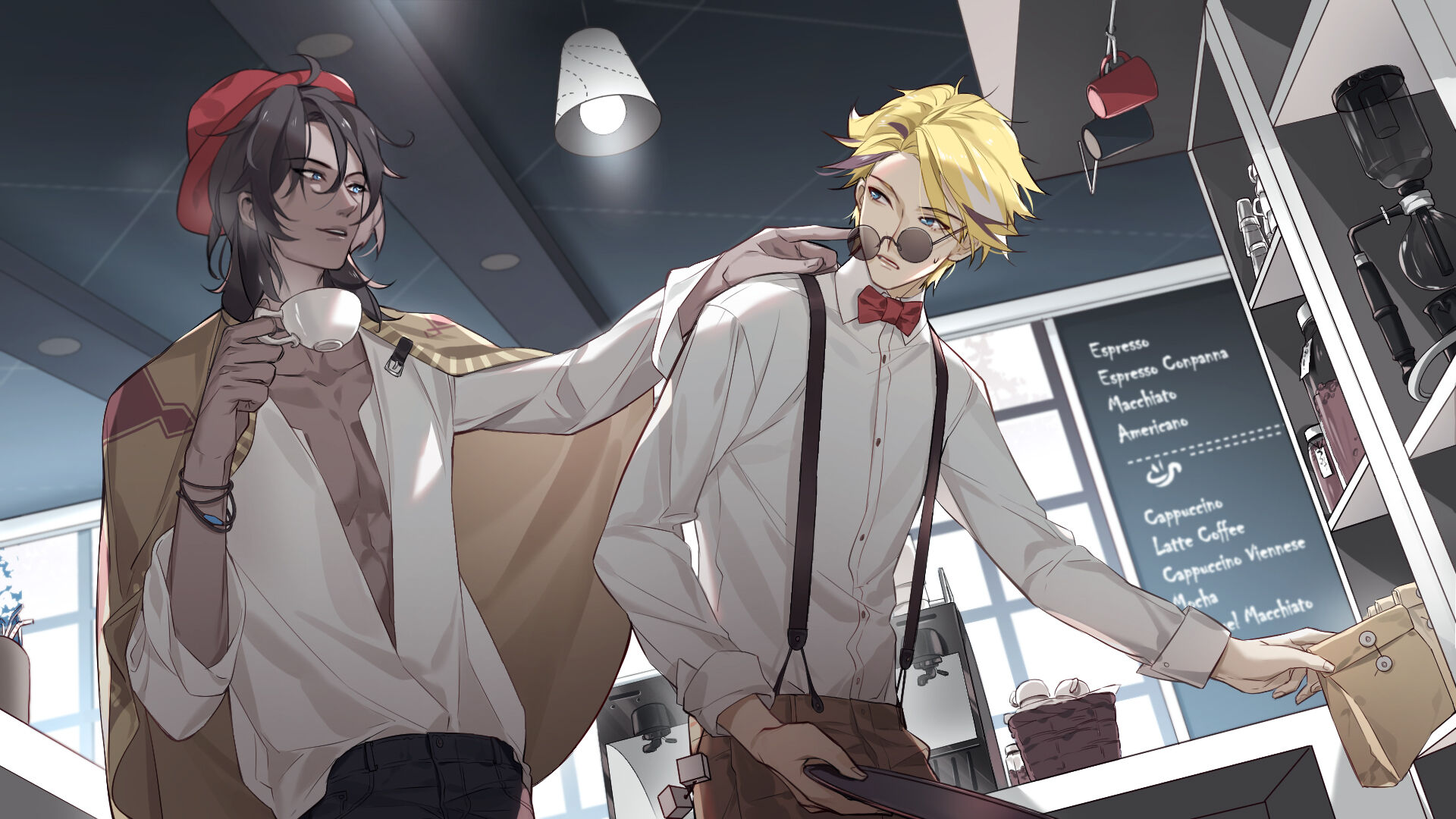 Info
An aromatic scent wafted through the cafe. Chocolate quietly walked up behind Coffee in the middle of preparing some new coffee beans. Coffee's sunglasses were plucked unawares from his face, and just then, he saw the pair of azure blue eyes that had been hidden behind the lenses.
Characters
Mutual Bond
Info
Ever since that day Milk brought Black Tea back safely to Satan's Coffee House, she's always repeating the same thing. No matter how Black Tea gets hurt, Milk is always there with the cure. It's actually something that Milk doesn't feel annoyed to do.
Characters
Silent Protector
Info
In other people's eyes, Jiuniang is a timid girl who's cautious around everyone, but to Yellow Wine, her gentle kindness has been a warm comfort in his life for a long time. And so, he always looks out for her.
Characters
Simple Pleasures
Info
Deep in contentment far from the distractions of the world, these two sit back to back. One's brow rests easy, and one's mouth flaps freely. Amidst the peach blossoms, the long scroll billows in the wind, and all is at peace.
Characters
Under the Umbrella
Info
The more you stay in this bustling world, the more you know that its struggles are never-ending. Qingtuan rarely sees Toso asleep like this. Always wearing herself out eradicating disasters, she hardly ever gets some quiet time. Better not disturb her.
Characters
Victories & Treaties
Info
Resolute Steak and haughty Red Wine clearly go together like oil and water, but they have their moments of cooperation too. After a battle with a Fallen Angel, Red Wine-- glass in hand-- stands quietly behind Steak, neither breaking the silence. It was like they had come to a silent understanding between them.
Characters
Warrior Rube and Rube on a leaf in the lower left foreground.
Hamstero on a rock near the Rubes.
Multiple Ring Tooth, 1 stabbed by Steak, the rest attached to Uke Mochi (Enhanced).
Uke Mochi embryos in front of Steak, while he holds 1.
Whispering Flute
Info
Far away in the mountains, a flute's melody pierces the air, bidding adieu to cloud-like memories. Flowers scatter, and a fish's tail ripples the water, like an eddy in the flow of time.
Characters
Popcorn & Sandwich
Info
Artist: 由夜
Characters
Tips Loading Screens
Battle
Status Effects
Info
Status Effects tips, not present in the global version
Characters
Treasure Chests
Info
Tips for fighting Treasure Chest stages
Characters
Captain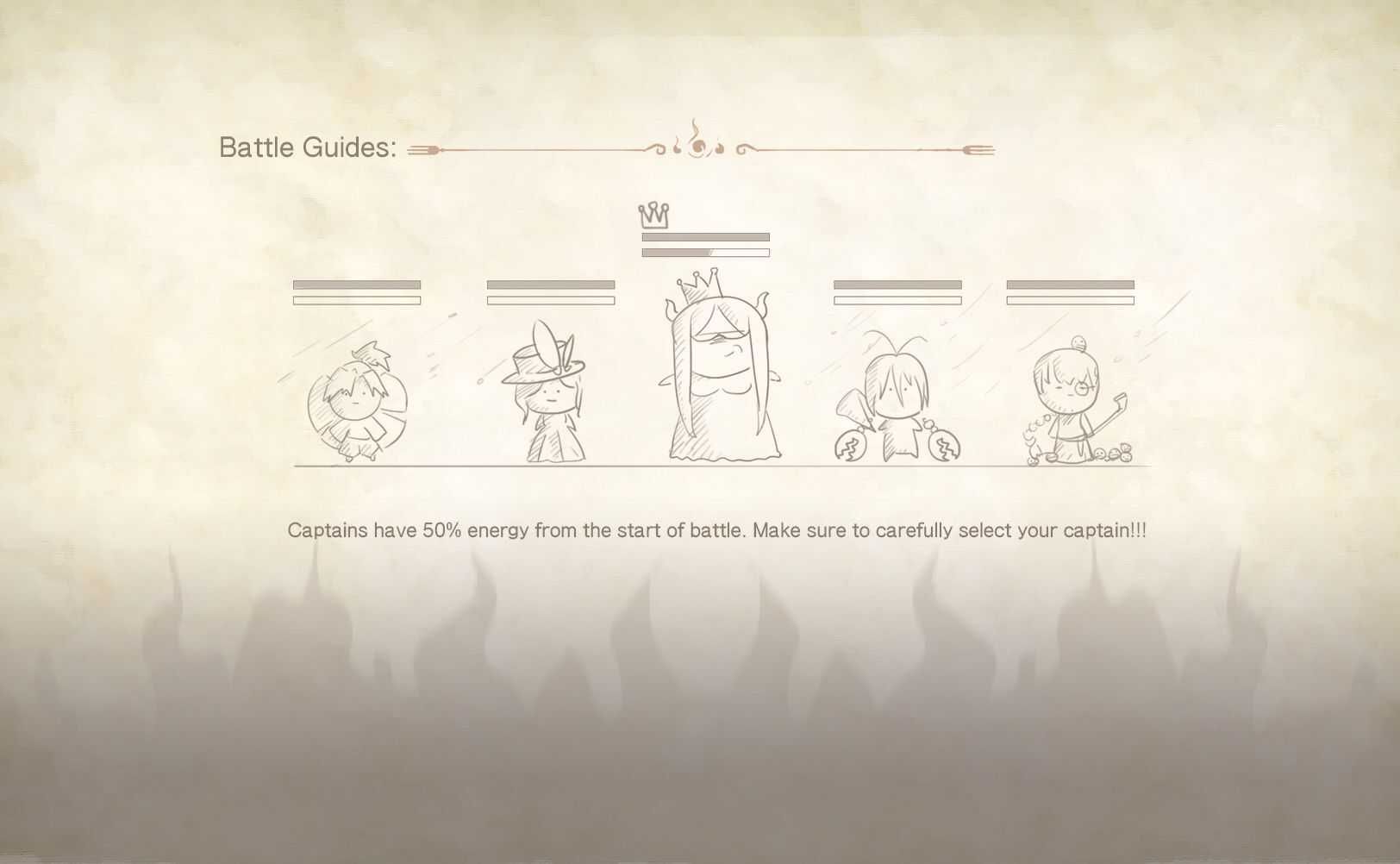 Info
Captain tip
Characters
Event Loading Screens
Wrecked Fairy Tale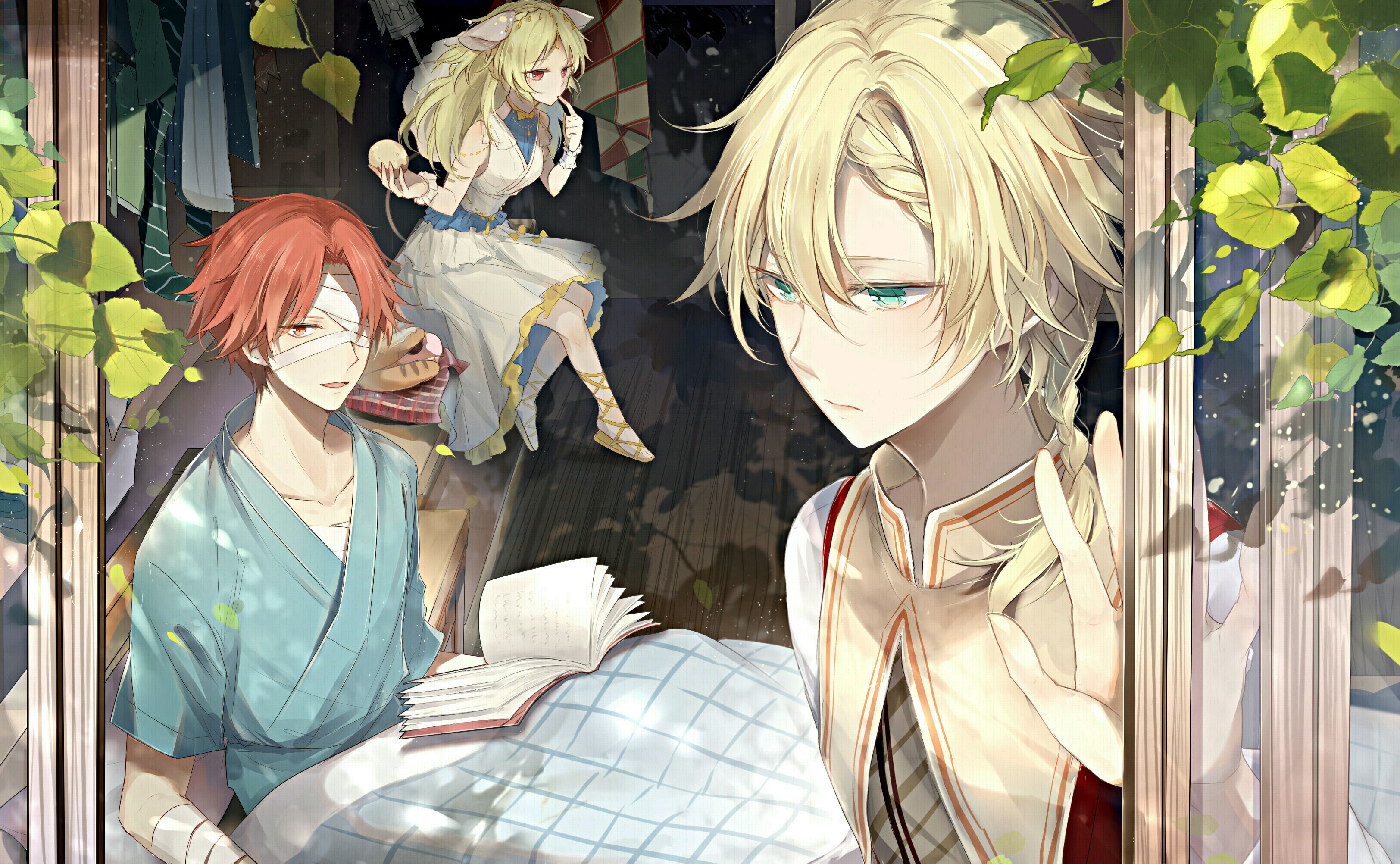 Info
They've fled the kingdom, fled the past, hiding together and trusting each other. No one knows that those bygone days they try to cover over with smiles was just a fairytale writ into a tragedy by fate.
An event loading screen from the

Halloween Amusement Park

and the

Amusement Park Returns

event.
Characters
Whiskey & Pizza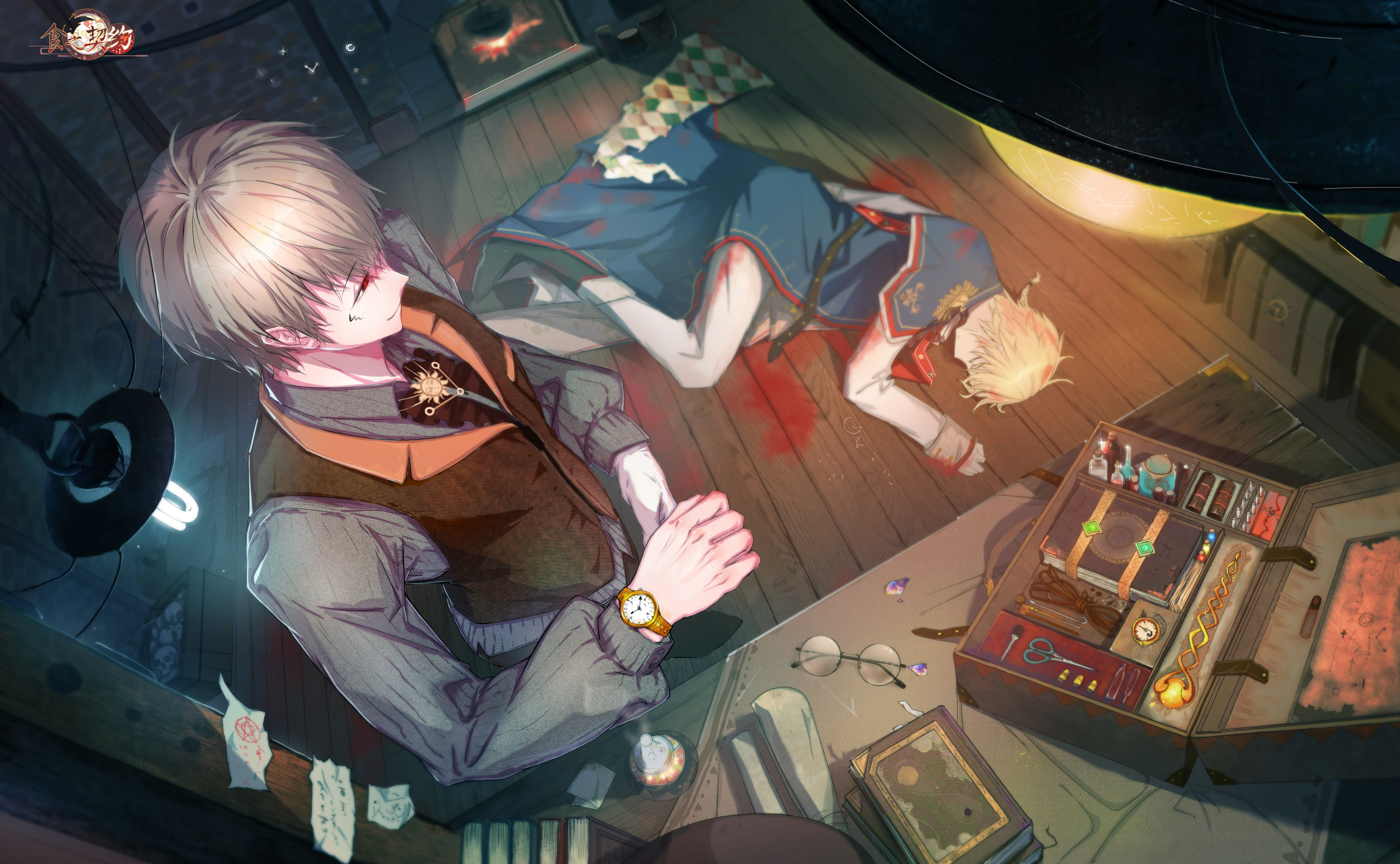 Spring Festival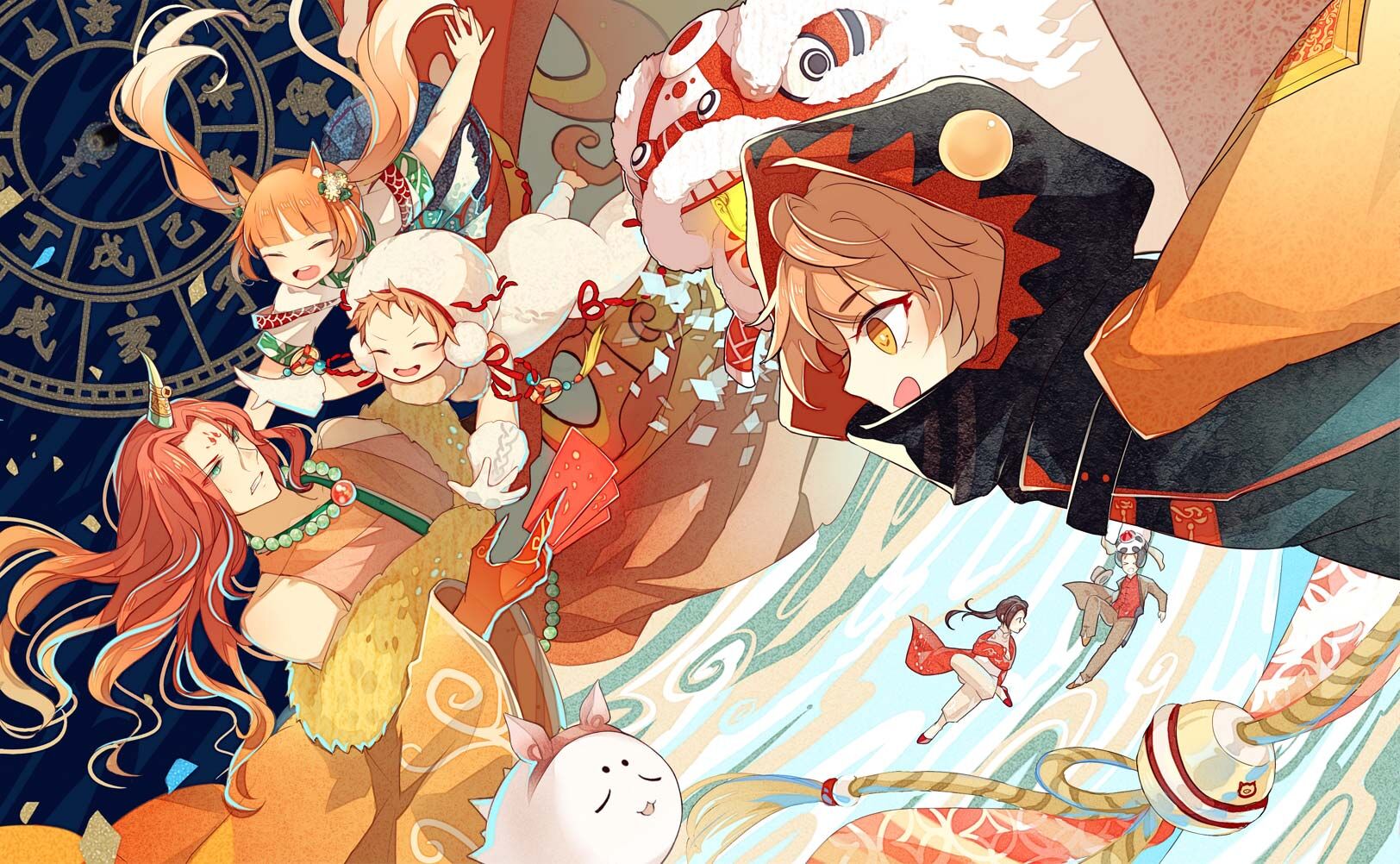 Info
Characters
Other Characters:
Oyster & Spaghetti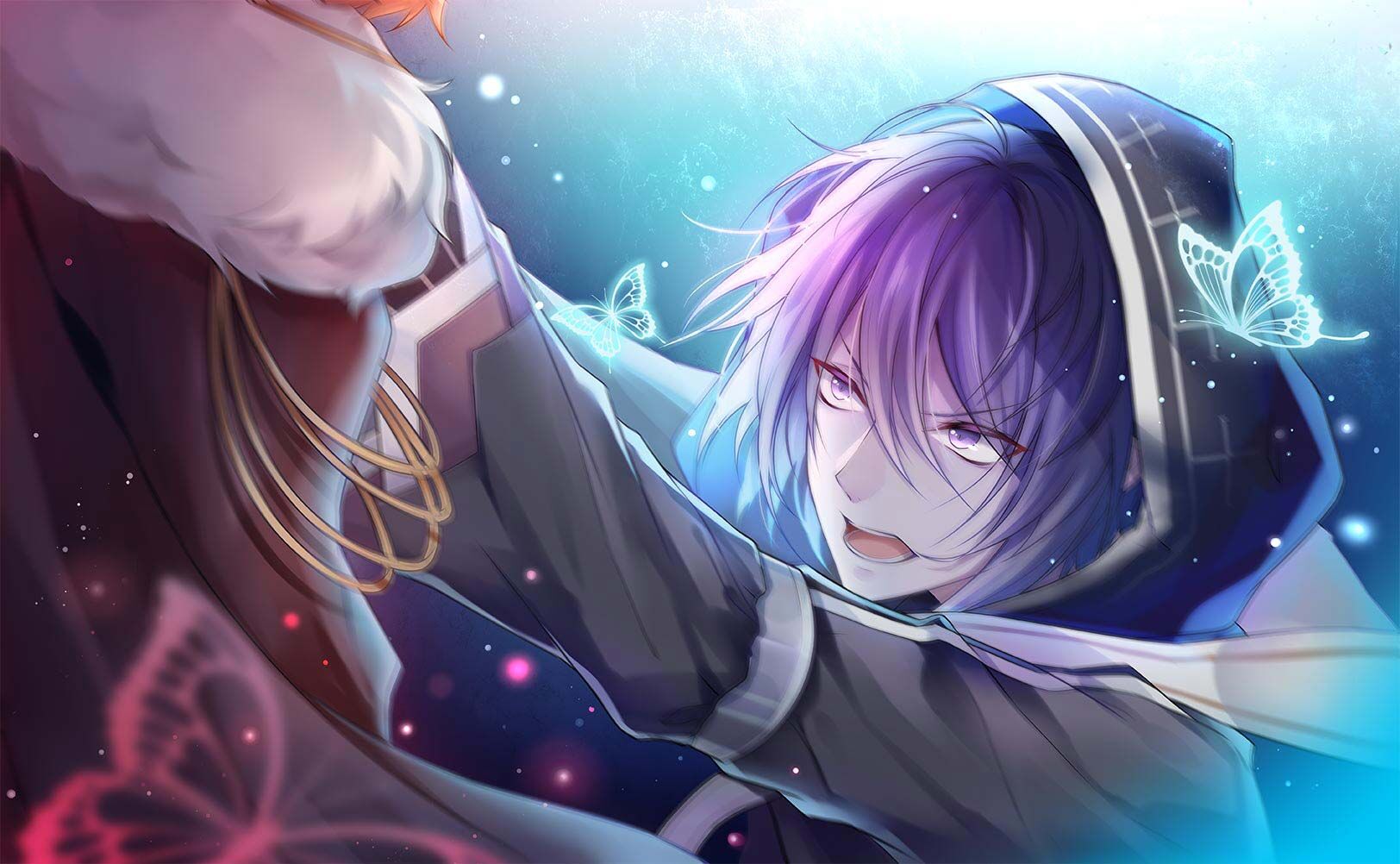 Info
A loading screen originally from the Castle Mystery event.
Characters
Murder Mystery