Roblox: DeepWoken - The Loop
Play Sound
December 23, 2021 - December 30, 2021
Event Rules
Challenge stages to get a brand new theme skin
During the event, collect a certain amount of skins and claim a bonus reward.
Once each skin is received, you can unlock the corresponding exclusive story.
Each skin can be purchased at original price, and once purchased, other methods of getting this skin in this event will be closed off.
Story
Rewards
| Number of skin acquired | 4 | 6 |
| --- | --- | --- |
| Rewards | | |
Furniture
| Furniture | Max Amt. |
| --- | --- |
| | 20 |
| | 10 |
| | 1 |
| | 1 |
| | 3 |
| Furniture | Max Amt. |
| --- | --- |
| | 3 |
| | 3 |
| | 3 |
| | 3 |
Skins
Lamb Chops
Lamb Chops Skin Original Price: 8,000 crystals
Discounted at a limited time
2021/12/24 02:00:00
30% off
5,600 crystals
500 times
2021/12/25 02:00:00
30% off
5,600 crystals
500 times
2021/12/26 02:00:00
20% off
6,400 crystals
1,000 times
2021/12/27 02:00:00
20% off
6,400 crystals
1,000 times
2021/12/28 02:00:00
15% off
6,800 crystals
1,000 times
2021/12/29 02:00:00
15% off
6,800 crystals
1,000 times
2021/12/30 02:00:00
15% off
6,800 crystals
1,000 times
Extra Rewards (choose one of the two after purchase)
Gingerbread
Gingerbread Original Price: 3,200 Appearance Vouchers
Discounted by doing 60 Nightingale's Gift Summons
Nightingale's Gift can be obtained by doing Airship
Rare Rewards

2%
2%
0.8%
0.2%
Ordinary Rewards

10%
5%
5%
5%

10%
10%
5%
15%

10%
10%
10%
Lutefisk
Lutefisk Skin Original Price: 1,500 Appearance Vouchers
Reach challenge objective and become eligible for a discount
Challenge
Challenge Specifications

Food Soul level are the same as the Master Attendant's level
Food Soul are 5 stars
Food Soul has Fallen Angels
Food Soul have Artifacts

Discount Price
5% off
Clear the challenge within a limited time
1,425 Appearance Voucher
10% off
Clear the challenge within 150 seconds
1,350 Appearance Voucher
15% off
Clear the challenge within 60 seconds
1,275 Appearance Voucher
20% off
Clear the challenge within 10 seconds
1,200 Appearance Voucher
Black Pudding
Black Pudding Skin Original Price: 3,000 Crystals
Discounted by qualifying challenges
Challenge
Challenge Specifications

Food Soul level are the same as the Master Attendant's level
Food Soul are 5 stars
Food Soul has Fallen Angels
Food Soul have Artifacts

Discount Price
10% off
Clear the challenge within a limited time with no deaths
3,420 Magic Crystal
15% off
Clear the challenge within 150 seconds with no deaths
3,230 Magic Crystal
20% off
Clear the challenge within 60 seconds with no deaths
3,040 Magic Crystal
25% off
Clear the challenge within 10 seconds with no deaths
2,850 Magic Crystal
Maple Syrup
Maple Syrup Skin Original Price: 3,800 Crystals
Complete all tasks to get skin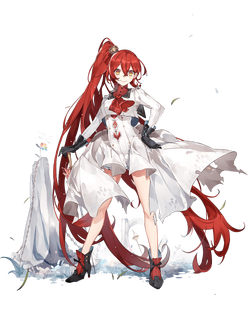 List of Tasks
Complete any Stages 100x
Complete any Hard Stages 100x
Do Arena Battle 30x
Win Arena Battle 10x
Expel 10 Rubes in Restaurant
Do Team Up 30x
Replenish Academy 20x
Complete Delivery Order 30x
Complete Public Orders 10x
Do Disaster 3x
During the event, log in a total of 3 days
During the event, top up a total of 300 points
Bloody Mary
Bloody Mary Skin Original Price: 1,500 Appearance Voucher
Complete all tasks to get skin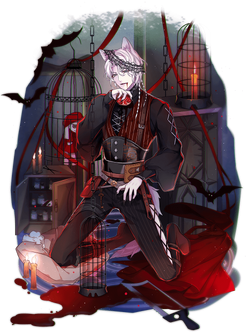 List of Tasks
Serve 1,000 guests in the Restaurant
Defeat 10 Dine and Dashes in the Restaurant
Complete 10 Tasks in the Restaurant
Obtain 1,000,000 Gold in the Restaurant
Serve 25 Guestes in VIP Room (Balcony)
Summon Food Souls 10x
Collect 50 Spirit
Cleanse 10 Spirit
Enchance Fallen Angels a total of 10x
Complete Airship 20x
During the event, use a total of 3 days 2,000 Magic Crystals
Complete Explorations 50x